Silicon Valley News 05/2016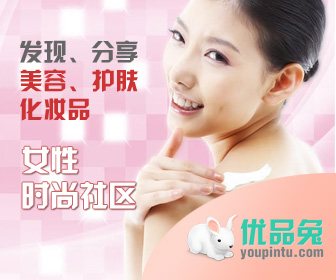 The TV Column Veep, Silicon Valley show funny side of HBO

Silicon Valley. This droll, surprisingly smart comedy airs at 9 p.m. just before Veep and is a collaboration between Mike Judge (the guy who gave us Office Space, Beavis & Butthead and King of the Hill) and Alec Berg, who has written for Seinfeld and ...
(May 1, 2016, Arkansas Online)
Silicon Valley Looks at Something New: Starting a Bank

Warburg Pincus's new bet on the future of banking borrows from the industry's past. The New York firm is leading an investment round of more than $27 million in San Francisco-based Varo Money Inc., a startup that may one day take the rare step of ...
(May 1, 2016, Wall Street Journal)
Silicon Valley gets new sheriff — the FDA

As a tidal wave of new health-related gadgets, apps and tests hits the market, government agencies like the FDA, Federal Trade Commission and others are showing up in Silicon Valley like they've never done before. They have slapped companies such as ...
(May 1, 2016, Santa Fe New Mexican)
Television|'Silicon Valley' Season 3, Episode 2: Conjoined Triangles of Success

In the lead-up to the third season of "Silicon Valley," one of its writers, Dan Lyons, published an excerpt in Fortune from "Disrupted," his new book about his misadventures at a start-up called HubSpot. As a middle-aged man with a background in ...
(May 1, 2016, New York Times)
Are California Houseguest Rules As Strict As On 'Silicon Valley'? Erlich Should've Done His Research

Over the past two seasons of HBO's Silicon Valley, our unlikely tech heroes have faced plenty of obstacles, from corporate espionage to egomaniacal investors… but on this week's episode, they're about to face one of their most perfidious enemies yet: ...
(May 1, 2016, Bustle)
Are The Conjoined Triangles Of Success Real? 'Silicon Valley' Mocks A Famous Business Model

Anyone who has worked in business, at one point or another, has likely been presented with a geometric shape used to explain a business theory. Now that the Pied Piper has a new boss, the boys of Silicon Valley are going to have to stop being scrappy ...
(May 1, 2016, Bustle)
The Tech Report attends Silicon Valley Virtual Reality 2016

I spent a few days last week at the Silicon Valley Virtual Reality Expo in San Jose. SVVR is a fairly small convention that showcases the latest developments in VR. The Turris VR chair that we covered last week was at the convention, but since it got ...
(May 2, 2016, The Tech Report, LLC (blog))
The most authentic line in 'Silicon Valley' that no one says

Certain cinematic moments are enshrined in our memory. Who can forget Col. Jessup (Jack Nicholson) in "A Few Good Men" ("[Y]ou want me on that wall, you need me on that wall")? Or Alec Baldwin in "Glengarry Glen Ross" ("Coffee's for closers") or ...
(May 2, 2016, CNBC)
Watch Solar Impulse Plane Fly From Silicon Valley To Phoenix, Live
Solar Impulse 2, the solar-powered plane attempting to journey around the world is currently in the air. Pilot André Borschberg took off from an airfield in Silicon Valley this morning, and is currently en route to Phoenix, Arizona, powered only by the ...
(May 2, 2016, Popular Science)
Bitcoin creator reportedly reveals himself, but doubts remain

Australian entrepreneur Craig Wright publicly identified himself on Monday as Satoshi Nakamoto, the creator of the digital currency bitcoin. But is he really? Wright told the BBC, The Economist and GQ magazine that he is the man behind Satoshi Nakamoto ...
(May 2, 2016, Silicon Valley Business Journal (blog))
Biotech's Theranos Offers A Cautionary Tale For Silicon Valley

Elizabeth Holmes fit into the Silicon Valley success mold. A young Stanford dropout who left school to pursue her entrepreneurial vision, she founded Theranos and said she would disrupt the world of medicine with easy and inexpensive blood tests. But ...
(May 2, 2016, NPR)
Growing Your Tech Startup? Find a Community Outside of Silicon Valley
Both my Silicon Valley and my College Park office receive applications from young, talented developers, salespeople and more. I'm easily priced out of a highly competitive hiring market in the Valley, whereas the College Park applicants who discover us ...
(May 2, 2016, Black Enterprise)
Why does Silicon Valley like Democrats so much?

Perhaps more importantly, I've argued that the modern emerging workforce of Silicon Valley, urbanized professionals, and "gig economy" laborers all represent an entirely new political demographic redefining the Democratic party to be more about ...
(May 2, 2016, American Enterprise Institute)
Silicon Valley's Sad Ballad of Start-Up Success

Silicon Valley has always been a comic high-wire act, mixing a highfalutin satire of the costs of failure and success in the start-up world with the crudest imagery and most foul-mouthed monologuing. The visual tableau at the end of Sunday's episode ...
(May 2, 2016, The Atlantic)
Silicon Valley Billionaire Will Go to Trial to Keep Surfers Off His Pr
The fight over the cove owned by prominent Silicon Valley venture capitalist Vinod Khosla, however, isn't just another champagne problem: it's the basis of a major lawsuit, and one that will now play out in court. The dispute is over access to a ...
(May 2, 2016, Vanity Fair)
Silicon Valley executive settles SEC insider trading charges

(Reuters) - A Silicon Valley executive agreed to pay $534,303 to settle U.S. Securities and Exchange Commission charges he conducted insider trading in a semiconductor equipment company that was hoping to solicit a competing bid before being sold, the ...
(May 2, 2016, Business Insider)
'Silicon Valley,' season three, episode two: Nay. Just nay.

Good news, Silicon Valley viewers who were traumatized by the horse-head scene from "Godfather II." You now have a new horse-related pop-culture moment to be traumatized by! Ahem. Now that I've finally managed to undig my fingers from my eye sockets, ...
(May 2, 2016, Re/code)
Even a 'down round' is cause for cheer in new Silicon Valley

NEW ORLEANS — Foursquare, which became the poster child for slashed start-up valuations when it raised its latest round of funding, is now turning the scenario into a sales pitch. "Raising $45 million is a testament to how well our company is growing ...
(May 2, 2016, USA TODAY)
Solar Airplane Lands In Phoenix After Flight From Silicon Valley

The Solar Impulse 2 landed in the Phoenix area Monday night, welcomed by spectators at Goodyear Airport as the plane's pilots continue their quest to be the world's first solar powered airplane to fly around the Earth. The 745-mile trip took nearly 16 ...
(May 3, 2016, NPR)
Funding Smart Business Ideas Outside Silicon Valley

Fresno, California, is a three-hour drive from Silicon Valley. You're more likely to find acres of farmland there than you would a glut of smartphone app companies vying for attention. But the state's fifth-largest city is in the Central Valley and ...
(May 3, 2016, Next City)
Speaker Maker Bowers & Wilkins Sells Out to a Tiny Silicon Valley Startup

Over the weekend, Atkins reached a sale agreement with Eva Automation, a 40-person Silicon Valley startup that hasn't yet sold a single product or service. The company was started in 2014 by Gideon Yu, a former Facebook Inc. chief financial officer, ...
(May 3, 2016, Bloomberg)
China's LeEco Treads on Yahoo's Silicon Valley Turf

Bottom line: LeEco's plan to develop a major Silicon Valley office on land purchased from Yahoo reflects the rapid rise and global ambitions of the former, and the accelerating decline of the latter. A new report involving a Silicon Valley land deal is ...
(May 3, 2016, Forbes)
Shenzhen, China, a Silicon Valley of hardware

Some call it the "Silicon Valley of hardware" because the easy availability of components makes it a great place to develop IoT products. The vast Huaqiangbei electronics market sells all the parts needed to make a computer and more. The local ...
(May 3, 2016, Financial Times)
DHS pitches Silicon Valley: Innovate with us

Reginald Brothers is the Department of Homeland Security's under secretary for science and technology, but on April 29, speaking in a dimly lit auditorium in Menlo Park, California, the city where Facebook is headquartered, he channeled his ...
(May 3, 2016, Federal Times)
Silicon Valley Gives off to a nearly $2 million start
Mari Ellen R. Loijens, chief business, development and brand officer for the Silicon Valley Community Foundation says that donors have an opportunity to make a bigger impact with their dollars because of sponsors that have been lined up by both the ...
(May 3, 2016, San Jose Mercury News)
If Golden State Warriors Players Were Silicon Valley Giants, This Is Who They'd Be

If the Golden State Warrior players were Silicon Valley companies which ones would they be? originally appeared on Quora: the knowledge sharing network where compelling questions are answered by people with unique insights. HOUSTON, TX – APRIL ...
(May 3, 2016, Forbes)
Can These Women Save Silicon Valley?

The women of Project Include from left to right (top): Y-Vonne Hutchinson, Ellen Pao, Erica Joy Baker, Laura Gomez, bethany McKinney Blount, Tracy Chou and (front) Freada Kapor Klein with her dog, Dudley. Susan Wu, the group's eighth member, is not ...
(May 3, 2016, Huffington Post)
Silicon Valley Female Leaders Launch Diversity Tool

A group of influential women in the tech industry Tuesday launched a tool to better measure and increase diversity in technology, an area where they say not enough progress has been made. ProjectInclude.org has recommendations of how technology and ...
(May 3, 2016, Wall Street Journal)
'Silicon Valley' star still feels lost in the real tech world

Perhaps that's better for a show that viciously satirizes the Silicon Valley ethos with its sky-high valuations, mythical founders and plentiful office perks. In Season 3, the show seizes on another common dot-com drama when Pied Piper founder Richard ...
(May 4, 2016, New York Post)
British speaker maker sells to Silicon Valley startup
Over the weekend, Atkins reached a sale agreement with Eva Automation, a 40-person Silicon Valley startup that hasn't yet sold a single product or service. The company was started in 2014 by Gideon Yu, a former Facebook chief financial officer, ex ...
(May 4, 2016, San Jose Mercury News)
click here | Accounting Resources | here | games | lemon law | baby gift baskets | fashion blogs | click here