Silicon Valley News 03/2016 (Page 3)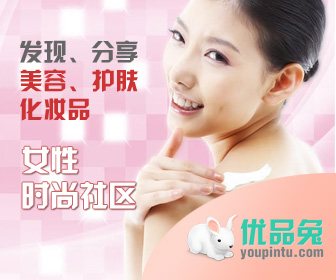 DIUx kicks off its Silicon Valley efforts with Army cyber challenge
The U.S. Department of Defense's Silicon Valley sector will host its first major event Thursday in the form of an Army cyber warfare competition. The Army's Cyber Innovation Challenge, taking place in the DIUx's Moffett Field quarters in Mountain View ...
(Mar 30, 2016, Silicon Valley Business Journal)
Silicon Valley Executives Lead Opposition to Anti-LGBTQ Law

Almost exactly a year after 39 Silicon Valley leaders joined together to curtail their business in the state of Indiana after its legislature and governor enacted a law enabling discrimination against LGBTQ (lesbian, gay, bi-sexual, trans-gender, queer ...
(Mar 30, 2016, eWeek)
Here's the advantage that keeps Silicon Valley ahead of the world

It is what gives Silicon Valley an unfair advantage over competitors in every industry; something that is becoming increasingly important as all information becomes digitized. A platform isn't a new concept, it is simply a way of building something ...
(Mar 31, 2016, Washington Post)
Business Day|A $700 Juice Box for the Kitchen That Caught Silicon Valley's Eye

And then there is Doug Evans's brainchild. With no experience running tech companies and a bungled juice-bar chain under his belt, he has extracted a remarkable $120 million in investments from Silicon Valley titans, including Google Ventures and ...
(Mar 31, 2016, New York Times)
First annual Silicon Valley Comic Con celebrates fandom

By the end of three days of wild geek ecstasy, the inaugural Silicon Valley Comic Con, conceived by Berkeley alum and Apple co-founder Steve "Woz" Wozniak, had opened its doors to nearly 60,000 attendees. And with that many people, things were bound ...
(Mar 31, 2016, Daily Californian)
Silicon Valley's educational divide
On today's show, we'll talk about General Electric's request that it no longer be considered "too big to fail"; the unveiling of Tesla's more "affordable" Model 3 on Thursday night; and a preschool program in Silicon Valley that wants to help low ...
(Mar 31, 2016, Marketplace.org)
Silicon Valley gets its April Fools' Day groove on
It's time once again for the annual Aprilfoolapalooza Festival, when otherwise upright and serious-minded companies in Silicon Valley and beyond get their jokester game on. The creative types at Mountain View search giant Google, who have been spoofing ...
(Mar 31, 2016, San Jose Mercury News)
Steve Jobs and the Rise of Silicon Valley in 1981

United States technology has come a long way but no where as quickly as in California. Center of many new fads and innovations. Ken Kashiwahara reports on the latest technological find them. It is called a Silicon Valley and over the last decade it has ...
(Mar 31, 2016, ABC News)
Silicon Valley has long enjoyed April Fools' Day jokes
When it comes to pulling April Fools' Day jokes, Silicon Valley and tech companies in general are proven masters. Their employees often possess the creative juices. They apparently have the blessings of bosses always looking for ways to keep the troops ...
(Mar 31, 2016, San Jose Mercury News)
How a Bunch of Silicon Valley VCs Turned Around the Warriors

A New York Times Magazine story describes how the owners--most hailing from Silicon Valley--think their management style is responsible for the team's successes. Sure, it helps to have Stephen Curry on the team (he was already there when the VCs ...
(Mar 31, 2016, Inc.com)
SEC's White Warns Silicon Valley on Valuations

The chairman of the Securities and Exchange Commission fired a warning shot at Silicon Valley on Thursday, cautioning the tech community against playing fast and loose with valuations and urging it to channel more information to investors devouring its ...
(Mar 31, 2016, Wall Street Journal)
buy house info | here | check advance site | multimedia production | find local notary public | Chinese medicine guide | gift shopping resources | nightlife guide