Silicon Valley News 03/2016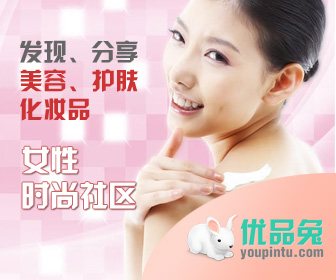 Andy Grove, former Intel CEO and Silicon Valley icon, dies at 79

"Andy relentlessly upped the pace of Intel," Paul Saffo, Silicon Valley forecaster, said Monday. "He's the guy who built it into the titan of industry it became. He did it by a unique mix of vision, and velocity. ... You have to flee into the future as ...
(Mar 21, 2016, San Jose Mercury News)
Silicon Valley Rides Obama's Coattails Into Cuba

President Barack Obama is in Cuba, and Silicon Valley is tagging along for the ride. Executives from several technology companies are traveling with the U.S. president on his goodwill tour or introducing new business initiatives focused on the island ...
(Mar 22, 2016, Bloomberg)
What It's Like To Raise $127 Million As Silicon Valley's Bubble Bursts

The company is a sterling success by most measures, including fundraising: DoorDash announced today that it added $127 million in its Series C financing round, backed by some of Silicon Valley's biggest venture firms like Sequoia Capital, Kleiner ...
(Mar 22, 2016, Forbes)
HBO Now April 2016: 'Game of Thrones,' 'Veep,' 'Silicon Valley' and more

A number of HBO's critically acclaimed series are returning in April, which means they're also coming to the HBO Now streaming service. The highly anticipated returns of "Game of Thrones," "Veep" and "Silicon Valley" return Sunday, April 24 ...
(Mar 22, 2016, Zap2It)
Silicon Valley's confrontational management style started with Andy Grove

Andy Grove, who died March 21 at 79, was a lot of things: a survivor of the Holocaust, a refugee from communist Hungary, a technology pioneer, Time Magazine's 1997 Man of the Year. His most lasting legacy, however, may be as the father of Silicon ...
(Mar 22, 2016, Quartz)
A-Rod Is Dating Anne Wojcicki, Silicon Valley CEO (And Ex-Wife Of Google Co-founder)

Yankees slugger Alex Rodriguez has dated a number of boldfaced names—Madonna, Cameron Diaz, Kate Hudson—but now he's in a new league: Billionaire Silicon Valley CEOs. Sources tell Page Six and People that A-Rod is dating Anne Wojcicki, head of ...
(Mar 23, 2016, Gothamist)
Hotel, offices rising in Menlo Park near Silicon Valley hub for venture capital

Menlo Park, one of the key hubs of Silicon Valley's venture capital industry, will land a luxury hotel, three office buildings and an upscale fitness center, courtesy of a new development that began construction on Wednesday. The project, which is ...
(Mar 23, 2016, SiliconBeat)
RIP: Andy Grove Invented Silicon Valley

Silicon Valley's Intel Corporation announced that Andrew S. Grove, former Chairman, CEO, and a 1968 company founder, passed away at the age of 79 on March 21. When chemist Robert Noyce and physicist and co-inventor of the integrated circuit Gordon ...
(Mar 23, 2016, Breitbart News)
Trudeau can't create a new Silicon Valley

That is, Prime Minister Justin Trudeau's government will spend $800 million to fund "innovation clusters" in places like Waterloo, hoping to foster a Silicon Valley environment. It's easy to see why politicians want to replicate San Francisco's ...
(Mar 23, 2016, Toronto Sun)
Watch Silicon Valley Stars Guess What Actual Start-ups Do

In Silicon Valley, you can't walk more than a few feet in any direction without bumping into a start-up with a nebulous name that tells you virtually nothing about what the company actually does. As Mike Judge's HBO start-up satire series Silicon ...
(Mar 23, 2016, Vanity Fair)
Toyota Boshoku to Establish Office in Silicon Valley
KARIYA, Japan--(BUSINESS WIRE)--Toyota Boshoku Corporation (TOKYO:3116) will establish a new office in Silicon Valley in April 2016. Designated the "Toyota Boshoku America Silicon Valley Office," this site will serve as an R&D base for Toyota Boshoku ...
(Mar 24, 2016, Business Wire (press release))
Clinton wants Silicon Valley held on online extremism
Ted Cruz's foreign policies, but the former Secretary of State also delved heavily into the tech industry's role in fighting terrorism. "We also have to stay ahead of the curve technologically. That does mean working with the brightest minds here in ...
(Mar 24, 2016, Politico)
Today's Must-Reads For Entrepreneurs: Silicon Valley's 'Unchecked Arrogance'

What if Silicon Valley tried to help people instead of just trying to create wealth? "Take Uber, for example. Uber's great at solving how people with smartphones and disposable income can get around major cities — a small fraction of the global ...
(Mar 24, 2016, Forbes)
Farewell, Feetz: 3-D-printed shoe company moving to Silicon Valley

Lucy Beard, founder of Feetza company that makes customizable footwear using 3-D printing technology and has called Chattanooga home for about two yearsis moving the business to Silicon Valley. "It's been a hard decision," Beard said. "We found that ...
(Mar 24, 2016, WTVC)
Smartwatch company Pebble will lay off 25% of staff

Smartwatch startup Pebble in Redwood City will lay off 40 employees this week, about 25 percent of its total staff. CEO Eric Migicovsky told Tech Insider that Silicon Valley venture capital firms are tightening their purse strings in 2016, and as a ...
(Mar 24, 2016, Silicon Valley Business Journal (blog))
Hedge Funds Pumped Up Silicon Valley. Now They're Pulling Out

In recent months, venture capital firms and mutual funds have become choosier about which technology startups they're prepared to back. Now hedge funds, after helping push valuations to dot-com-era heights, are getting more picky, too. Last month ...
(Mar 24, 2016, Bloomberg)
Is a Different Kind of Silicon Valley Possible?
"Silicon Valley is thriving in terms of venture capital, but when you dig under the hood you see big companies aren't able to move the needle on diversity," Klein says. "We have the opportunity to build that right out of the gate, an inclusive ...
(Mar 24, 2016, The Atlantic)
The cast of HBO's 'Silicon Valley' was asked to guess what real startups do and their answers are hilarious

In a stroke of improv brilliance, Wired magazine asked the cast of HBO's "Silicon Valley" to guess what real startups do. Five of the recurring cast members — Thomas Middleditch (Richard Hendricks), T.J. Miller (Erlich Bachman), Kumail Nanjiani ...
(Mar 24, 2016, Tech Insider (blog))
Toyota Boshoku plans Silicon Valley outpost for driver control r&d
Toyota Boshoku Corp. will open a new office in Silicon Valley next month to serve as an r&d base for automated driving and cockpits for future vehicles. The Japanese supplier, part of the Toyota keiretsu, says it will conduct research into a number of ...
(Mar 24, 2016, Automotive News)
Microsoft's Lovable Teen Chatbot Turned Racist Troll Proves How Badly Silicon Valley Needs Diversity
In less than 24 hours, Microsoft's artificial intelligence project modeled after an American teenage girl went from making awkward conversation in broken syntax to spewing hateful, fully formed tweets laden with racial slurs. But as startling as the ...
(Mar 24, 2016, ThinkProgress)
Thoughts On The First Silicon Valley Comic Con

San Jose is the tenth largest city in the United States. It's larger than San Francisco, bigger than Seattle. And now it has a high profile comic book convention. Silicon Valley Comic Con just concluded its inaugural session this past weekend, and I ...
(Mar 24, 2016, Bleeding Cool News)
Coming to Silicon Valley in May: four tech conferences rolled up into one
Perhaps the most talked-about piece of the show is the annual Internet of Things World, also held in the past in San Francisco and now making its debut in Silicon Valley. That event will bring together innovators and experts from the entire connected ...
(Mar 24, 2016, San Jose Mercury News)
Four-tech-conferences-in-one coming to Silicon Valley in May

Background: The event focuses specifically on the disruption in the automotive industry coming out of Silicon Valley from companies like Google, Apple and Tesla, and how this is impacting carmakers. Speakers will explore ways that automakers should ...
(Mar 24, 2016, San Jose Mercury News)
Technology takes center stage at NY auto show

Fields declined to directly comment on reports earlier this year that the automaker might team with Google: "We've always said in Silicon Valley, it's a community in which we want to participate in and collaborate with." Audi of America President Scott ...
(Mar 24, 2016, The Detroit News)
As Silicon Valley chills, Europe's tech gets hotter

We are accustomed to hearing that European tech is perpetually in Silicon Valley's shadow. Now there have been suggestions that the local tech scene is starting to feel Silicon Valley's valuation woes. If true, this should raise alarm bells, because if ...
(Mar 24, 2016, TechCrunch)
Apple-FBI battle is over but Silicon Valley is still preparing for the privacy war

This was supposed to be big: the biggest case Silicon Valley has ever seen. Alliances were formed. Legal briefs were filed. The entire technology industry put aside their fierce rivalries to back Apple in a very public and very controversial fight with ...
(Mar 25, 2016, Mashable)
Carissa Romero to talk diversity and inclusion inside Silicon Valley at Disrupt NY

We're excited to announce that Carissa Romero, a partner at diversity consulting startup Paradigm, will be speaking on the TC Disrupt New York stage in May. She's going to share what it's been like working with top tech companies like Airbnb, Slack, ...
(Mar 25, 2016, TechCrunch)
Out of silicon's valley of death, thanks to paranoia
Silicon Valley is more a state of mind than a place. It is not a single valley — the hills around Palo Alto, Cupertino and Mountain View in northern California are not high enough to form one. Nor is its chief business now silicon, the base layer of ...
(Mar 25, 2016, Financial Times)
Beware the pitfalls of Silicon Valley

A recent article in Frankfurter Allgemeine Zeitung titled "Will Facebook Enslave Us?" captures a sentiment prevalent among companies around the world: admiration for Silicon Valley — albeit, with a dash of fear. International media outlets eagerly ...
(Mar 25, 2016, TechCrunch)
Beware the pitfalls of Silicon Valley

A recent article in Frankfurter Allgemeine Zeitung titled "Will Facebook Enslave Us?" captures a sentiment prevalent among companies around the world: admiration for Silicon Valley — albeit, with a dash of fear. International media outlets eagerly ...
(Mar 25, 2016, TechCrunch)
car rental directory | Online Marketing Guide | auto donation helper | allsportsportal.com | click here | alternative medicine guide | online gift | a website about books