Silicon Valley News 02/2016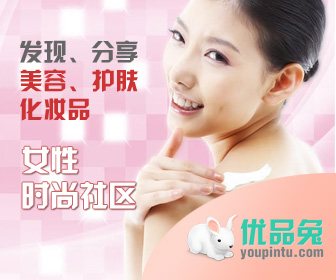 How to set up shop in the 'Silicon Valley of Sweden'

"Kista is the IT mecca of Sweden," says Patrik Ölvebäck,country manager for Regus offices in Sweden, referring to a tech cluster just north of downtown known as the 'Silicon Valley of Sweden'. "There are lots of international companies in the area, and ...
(Feb 1, 2016, The Local.se)
This Silicon Valley hotshot is modernizing one of the world's most conservative industries

David Friedberg is a lifelong vegetarian. He was president of his high school's "Healing Our Planet Earth" club. He's a major investor in a restaurant chain that serves only bowls of quinoa. The 35-year-old software designer is also an unapologetic ...
(Feb 1, 2016, Grist)
Startup That Refills Your Car At Work Or Home Hits Silicon Valley
A major perk of driving an electric car is never having to visit a gas station, since overnight home recharging is simple and convenient for most. Now a new startup company hopes to offer that same perk to drivers of gasoline-powered cars. Booster ...
(Feb 1, 2016, Green Car Reports)
What the State Department Hopes to Learn from Silicon Valley
There is no end to the list of companies, organizations, and people who want soak up the lessons of Silicon Valley. The latest: The U.S. State Department. The executive branch's No. 2 diplomat, Deputy Secretary of State Antony Blinken, visited town ...
(Feb 1, 2016, Fortune)
Silicon Valley Super Bowl Gets Secret Cyber-Ops Headquarters
At an undisclosed location in the San Francisco Bay Area, a team of public and private security experts is assembling a pop-up intelligence operations center for Super Bowl 50. The goal of the multi-agency operation, led by the FBI, is simple: thwart ...
(Feb 1, 2016, NBCNews.com)
Meet Silicon Valley's 6 favorite bankers

wealthy cheering crowd Jeff J Mitchell / Getty Images. Investment bankers are not always that popular in Silicon Valley. They're sometimes seen as impersonal, overly corporate, and more pushy than venture capitalists. But a few bankers have earned ...
(Feb 1, 2016, Business Insider)
Startup funding slowdown hits harder in Silicon Valley than S.F.

SILICON VALLEY—The chill that descended on fourth quarter startup funding affected Silicon Valley more than San Francisco, according to research done for TechFlash Silicon Valley by PitchBook Data. The overall number of deals and total of dollars that ...
(Feb 1, 2016, Upstart)
Startup that refills your car at work or home hits Silicon Valley

Particularly in Silicon Valley, locations that are unreachable via alternative forms of transportation are reportedly at a disadvantage in recruiting employees. But presumably, having to commute by car in California's notorious traffic would be less ...
(Feb 1, 2016, Christian Science Monitor)
White House expected to nominate high-profile Silicon Valley-based Judge Lucy Koh to federal appeals court
San Jose-based U.S. District Judge Lucy Koh, who in recent years has become the most influential judge in Silicon Valley, is expected to soon be nominated to the nation's largest federal appeals court, according to lawyers and judges familiar with the ...
(Feb 1, 2016, San Jose Mercury News)
Could Vietnam become the next Silicon Valley?

Eddie Thai and Binh Tran are the kind of American entrepreneurs you'd expect to meet in Silicon Valley. Binh Tran is the co-founder of a successful tech company, Klout, which he sold for $200m (£140m) in 2014. Eddie Thai, the younger of the two, was ...
(Feb 1, 2016, BBC News)
Cookies on the BBC website

Eddie Thai and Binh Tran are the kind of American entrepreneurs you'd expect to meet in Silicon Valley. Binh Tran is the co-founder of a successful tech company, Klout, which he sold for $200m (£140m) in 2014. Eddie Thai, the younger of the two, was ...
(Feb 1, 2016, BBC News)
Interview: 'Silicon Valley' star T.J. Miller on startup culture, women in tech, Uber, Elon Musk, and weed
For one, as an actor on HBO's hit show Silicon Valley, he has a unique perspective on startup life. Two, he sparked controversy at last year's TechCrunch Crunchies after offending some folks while hosting the startup awards show. And three, perhaps ...
(Feb 1, 2016, GeekWire)
Silicon Valley's High-Tech Super Bowl Stadium Could Be a Target for Hackers

Completed in 2014, the stadium lives up to the reputation of its Silicon Valley home. Crammed full of networking equipment and 400 miles of fiber-optic cable, it was built with an outsize capacity for supporting Internet-connected devices. Underneath ...
(Feb 2, 2016, The Atlantic)
SSL President Selected for Silicon Valley Engineering Hall of Fame
PALO ALTO and SAN JOSE, CA, Feb. 2, 2016 /PRNewswire/ - Space Systems Loral (SSL), a leading provider of commercial satellites and innovative space related systems, and the Silicon Valley Engineering Council (SVEC), an alliance of local engineering ...
(Feb 2, 2016, PR Newswire (press release))
The Mutually Beneficial Relationship Between Washington D.C. and Silicon Valley

Randy Komisar, a general partner at venture capital firm Kleiner Perkins Caufield & Byers, is dedicated to partnering with entrepreneurs to create businesses with leading-edge technology. He is also the author of The Monk and the Riddle and serves as ...
(Feb 2, 2016, TechCrunch)
Leveraging Silicon Valley's Keiretsu Mindset to Capture Growth Through Diversity

This powerful mindset has served Silicon Valley well, economically, for the past few decades. It has created close and efficient relationships between entrepreneurs, employees, investors and suppliers. The results are the greatest wealth creation ...
(Feb 2, 2016, Huffington Post)
Why You Shouldn't Build Your Startup in Silicon Valley—And Where to Do It Instead

Every young programmer has their sights set on Silicon Valley. In the minds of recent college graduates and enthusiastic technical-minded entrepreneurs, the steps are as simple as 1) go there, 2) be the next Mark Zuckerberg. "Silicon Valley" has become ...
(Feb 2, 2016, Observer)
Silicon Valley Outsiders

No one is starving for news from Silicon Valley. Every day brings a torrent of in-depth articles about technology firms' latest product rollouts, executive shake-ups, and stock market maneuvers. De-Bug, a quarterly magazine based in San Jose, covers ...
(Feb 2, 2016, Pacific Standard)
An Immersive Installation Goes Up in Silicon Valley

THE ASSUMPTION THAT digital art exists only on a computer screen is challenged this month when a 20,000-square-foot immersive installation by Japanese art collective teamLab goes up in the heart of the tech world—Silicon Valley's Menlo Park. Hosted ...
(Feb 2, 2016, Wall Street Journal)
Microsoft Buys SwiftKey, the Latest Deal in AI-Hungry Silicon Valley

Microsoft Corp. is buying the company behind SwiftKey, a popular app that uses predictive technology to simplify typing on mobile keyboards. In a blog post Wednesday, Microsoft said SwiftKey's software keyboard and developer kit is used on more than ...
(Feb 3, 2016, Wall Street Journal (blog))
Silicon Valley waiting for Bloomberg's bid, reluctantly supporting Clinton

Greg Ferenstein's new e-book, "The Age of Optimists: A Quantitative Glimpse of How Silicon Valley Will Transform Power and Everyday Life, " is credited by the Brookings Institution as offering the first systematic study of the Silicon Valley elite's ...
(Feb 3, 2016, MarketWatch)
Back to the Future stars will reunite at the Silicon Valley Comic Con — exclusive

The first-ever Silicon Valley Comic Con will take place March 18–20 at the San Jose Convention Center. Keep an eye out for a DeLoreon: EW is excited to announce that Back to the Future stars Michael J. Fox, Christopher Lloyd, and Lea Thompson will ...
(Feb 3, 2016, Entertainment Weekly)
How a Silicon Valley firm can 'prosper' from Silicon Wadi

"There's something about the Israeli DNA that is different than what we have in Silicon Valley. By the time they get to work, most of the Israelis are older and more mature, have been through a full stint in the IDF, where they have to learn to operate ...
(Feb 3, 2016, The Times of Israel)
Silicon Valley titans drawn to Britain's AI talent pool

The UK's strength in artificial intelligence is producing leading start-ups that are increasingly attracting the attention of Silicon Valley's biggest companies. Microsoft said on Wednesday it had acquired Swiftkey, the London-based maker of a ...
(Feb 3, 2016, Financial Times)
New Sutter Health CEO aims for more Silicon Valley partnerships

Sutter Health, one of Northern California's largest hospital and health care systems, has changed its organizational structure in recent years, in large part to make it easier to partner with. Research and technology partnerships with Silicon Valley ...
(Feb 3, 2016, San Francisco Business Times (blog))
Silicon Valley's last Super Bowl had collegiate feel to it

PALO ALTO, Calif. – Fans who walked into Stanford Stadium for Super Bowl XIX found a gift waiting for them: a seat cushion to soften the hours they were about to spend sitting on benches. On one side of the cushion was a logo of a local tech company ...
(Feb 3, 2016, Yahoo India News)
Super Bowl 50: Three Silicon Valley food specialties you must try
So what should you eat in San Jose, the million-citizen capital of Silicon Valley, while here for the Super Bowl? Don't leave town without trying Vietnamese, Mexican and the signature dessert found nowhere else, Burnt Almond Cake. Here's where to go, ...
(Feb 3, 2016, San Jose Mercury News)
In Silicon Valley, a Time-Honored Sport Looks to the Future

SAN FRANCISCO — On any given Sunday during football season, the N.F.L., a league that promotes itself as a standard-bearer of innovation, produces games that are analog at their core. The leather ball has been stitched the same way for decades, and ...
(Feb 3, 2016, New York Times)
Why car companies are racing each other to Silicon Valley

"Silicon Valley is a very important place where universities, start ups, VCs and tech companies are creating a kind of ecosystem. So it's very important for us to be part of this community," said Takao Asali, Nissan's VP for Research & Advanced ...
(Feb 4, 2016, CTV News)
Super Bowl 50 in Silicon Valley Gets a Boost From Tech

Silicon Valley is putting its high-tech touch on Super Bowl 50 to make game day an experience unlike any other. The road to this year's Super Bowl wouldn't have been possible without the Bay Area's most high-profile tech companies, including Apple ...
(Feb 4, 2016, ABC News)
Realtors | link | lawyer site | eguidepro.com | here | apartment locator | vehicledonation101.com | baby gift baskets