Silicon Valley News 07/2015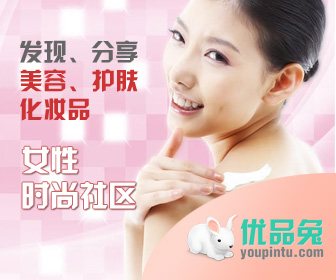 AutonomouStuff brings a bit of Silicon Valley to Morton

There's a little piece of Silicon Valley in Morton's backyard. AutonomouStuff is a producer of technology for autonomy and robotics. Its main focus is on automated driving, or vehicles that drive on their own without a human presence. CEO Bobby ...
(Jul 1, 2015, East Peoria Times-Courier)
Inaugural Silicon Valley Wine Auction Raises Over $600K

Cheers to the Silicon Valley Wine Auction, which raised an impressive $600,000 in its inaugural outing to benefit the Silicon Valley Education Foundation. The day long event that culminated with a gala dinner at Levi's Stadium hosted Silicon Valley's ...
(Jul 1, 2015, Haute Living)
Silicon Valley Bank: UK Should Regulate Digital Currency Firms
The UK government should regulate activity in the cryptocurrency space, ideally working with regulators across the world to create global legislation, according to Silicon Valley Bank. The US-based commercial bank, which boasts several offices ...
(Jul 1, 2015, CoinDesk)
Wading Into Silicon Valley Debate, Shyp Will Make Employees of Its Contractors

Shyp, which helps customers mail packages, on Wednesday became the latest startup to convert its workers from contractor status to part-time or full-time employees, wading into what has become a central concern in Silicon Valley. The San Francisco ...
(Jul 1, 2015, Wall Street Journal (blog))
Investors from Revolution & Silicon Valley Bank Share Why They're Bullish on ...

Investors from Revolution & Silicon Valley Bank Share Why They're Bullish on ...
(Jul 1, 2015, Chicago Inno)
Halvorsen's Silicon Valley trip shakes up JRSS

A visit by the Defense Department's top IT official to Silicon Valley in April has altered the software makeup of a key department-wide IT security project. The forthcoming request for proposals for Joint Regional Security Stacks software will ask ...
(Jul 1, 2015, FCW.com)
In time for Fourth of July, 92 Silicon Valley residents take oath of citizenship
In time for Fourth of July, 92 Silicon Valley residents take oath of citizenship. David E. Early. dearly@mercurynews.com. Posted: 07/01/2015 03:50:14 PM PDT# Comments | Updated: about 3 hours ago. CUPERTINO -- Just a few days before the Fourth of July, ...
(Jul 1, 2015, San Jose Mercury News)
Brazil's Rousseff tops off US tour with Silicon Valley visit

Rousseff also attended a lunch with top Silicon Valley executives from Microsoft Corp, Apple Inc, Facebook Inc, Amazon Inc, Cisco Inc and PayPal. Brazil is the second-largest market by users after the United States for Google, Apple and Facebook ...
(Jul 1, 2015, Reuters)
Fourth annual Silicon Valley Music Festival features harpsichordist Erin Hanke
With its mission of bringing chamber music to broader audiences, the Silicon Valley Music Festival has always specialized in bringing together the old and the new. This year's event, taking place through July 4 in downtown San Jose, offers some ...
(Jul 1, 2015, San Jose Mercury News)
Natera announces $18 share price for its IPO

Natera Inc., a genetic testing and diagnostics company with proprietary bioinformatics and molecular technology based in San Carlos, today announced a public price of $18 per share for its upsized initial public offering of 10,000,000 shares of common ...
(Jul 2, 2015, Silicon Valley Business Journal (blog))
Silicon Valley meets Bob Marley

MEN in suits swarmed everywhere, but not one spliff or bong could be seen. Any doubts that the legal marijuana (or cannabis) industry is now a serious business soon disappeared after a few hours at the Arcview Investor Network forum in Denver on June ...
(Jul 2, 2015, The Economist)
DOD visit to Silicon Valley sparks new tech requirement
In an exclusive interview with our sister publication FCW.com, Defense Department CIO Terry Halvorsen describes how his field trip to Silicon Valley in April is having an impact on a key department-wide IT security project. Halvorsen visited with large ...
(Jul 2, 2015, Washington Technology (blog))
Tiffanie Robinson Wants to Turn Chattanooga Into the Next Silicon Valley

Silicon Valley in California is the center of the tech startup world in the United States, and it appears to have the monopoly on cutting edge innovation. Home to revolutionary companies like Google and Facebook, entrepreneurs flock to the region in ...
(Jul 2, 2015, Mic)
How Does Austin Compare to Silicon Valley For Startups?

This is heavily portrayed in the great Silicon Valley TV show on HBO. There's just a ton of money available here, and VC companies are all competing to find and fund the next big thing. Austin just doesn't have this. The net effect of this is that ...
(Jul 2, 2015, Huffington Post)
Man Offers Cheap Housing In Silicon Valley By Renting Out Backyard Tent
Due to high costs of housing in Silicon Valley, John Potter rents out a tent on Airbnb for $46 a night. ROBERT SIEGEL, HOST: Now we're going to meet a young entrepreneur. JOHN POTTER: My name is John Potter and I've been using Airbnb to rent out my ...
(Jul 2, 2015, NPR)
Federal Overtime Pay Plan Affects Few in Silicon Valley

President Obama has announced a new plan for overtime in an effort to boost the middle class. But will that new plan have any effect on worker in Silicon Valley? Sam Brock investigates. (Published Thursday, Jul 2, 2015). This week President Barack ...
(Jul 2, 2015, NBC Bay Area)
Legacy Venture: Silicon Valley's VC Fund for Charities

Silicon Valley has come up with its own spin on the donor-advised fund. Palo Alto–based Legacy Venture, a fund-of-funds with $1 billion under management, channels investor dollars into Silicon Valley's top venture-capital funds. Then, in a bit of one ...
(Jul 2, 2015, Barron's)
Hacking the food chain, Silicon Valley style

This new group of startups is essentially hacking the food sector with new ideas and technologies about food and with strong ties to Silicon Valley. Some are using plant protein to substitute for animal products while others are producing foods ...
(Jul 3, 2015, Phys.Org)
Is Silicon Valley Charting the Future While All the World's Pols Play Small Ball?
The Silicon Valley Prophets And A Runaway World," Israeli historian Yuval Harari argues that, following a 20th century dominated by political movements pushing profound change, the new century is ironically marked by political managerialism and ...
(Jul 3, 2015, Huffington Post)
Silicon Valley: HBO's satire of American tech culture

The second season of the popular HBO comedy series Silicon Valley concluded on June 14. Created by Mike Judge, John Altschuler and Dave Krinsky, the satire follows the ups and downs of six young men who live together in a "business startup incubator" ...
(Jul 4, 2015, World Socialist Web Site)
Google's new self-driving cars cruising Silicon Valley roads
The latest models of Google's self-driving cars are now cruising the streets near the Internet company's Silicon Valley headquarters in a test of how they work around other vehicles driven by people. It's the first time that the pod-like, two-seat ...
(Jul 4, 2015, Concord Monitor)
Ken DeLeon: Silicon Valley's rock star real estate agent
An object of affection and envy — like a favorite cousin who's become a rock star — DeLeon has taken the Silicon Valley real estate world by storm with his ambition, marketing skills and breezy braggadocio: "People are kind of drawn to me. They want ...
(Jul 4, 2015, The Providence Journal)
"The Silicon Valley dictionary"

Silicon Valley Billionaires tend to be younger, poorer dressed and generally less douchey than billionaires from other areas. Some are so poorly dressed that it is often hard to distinguish one from a hobo. In New York, a 23 year old scrawny male with ...
(Jul 4, 2015, Tech in Asia)
Silicon Valley struggles to pitch water-saving tech to farmers

The next generation of precision agriculture — a world of wireless sensors, cloud-based data crunching, aerial imaging and app-based decision-making — may germinate in Silicon Valley, but it will have to take root here, where growers soak up about 80 ...
(Jul 5, 2015, Los Angeles Times)
United States of Inc.: Corporations As Nation-States in Silicon Valley's ...

United States of Inc.: Corporations As Nation-States in Silicon Valley's ...
(Jul 5, 2015, AlterNet)
A Look Inside Silicon Valley's Wild Biotech Accelerator IndieBio
Silicon Valley breeds the kind of people that create computers that fit in the palm of our hands, electric cars that can go hundreds of miles on a single charge and plans to launch tiny satellites across the globe to bring everyone in the world ...
(Jul 5, 2015, TechCrunch)
How Silicon Valley Could Really Change the World

When it comes to technology and money, all roads lead to Silicon Valley. But when it comes to support for world-changing science, today's tech leaders think small. The world awaits the first Nobel Prize for a Google, Apple, or Amazon scientist, or for ...
(Jul 5, 2015, City Journal)
Why Terrorists Love Silicon Valley

Silicon Valley never met a problem it couldn't solve—until now. Top Internet companies say there is no technical way for them to protect their users' legitimate privacy with encryption while also enabling intelligence agents and law enforcement to ...
(Jul 5, 2015, Wall Street Journal)
Silicon Valley housing: High-powered new advocacy group joins fray
"People are starting to realize that the old ways of creating housing just are not meeting the challenges," said Kevin Zwick, CEO of Housing Trust Silicon Valley. "Communities support the idea of affordable housing and are willing to do more in ...
(Jul 5, 2015, San Jose Mercury News)
Silicon Valley Wants to Disrupt Your Trash

In a world of on-demand everything, consumers still have next to no say in how their garbage is handled. Garbage companies strike contracts with local governments and set their own pickup schedules. The only choice consumers are left with is whether to ...
(Jul 6, 2015, Wired)
online tax | this continuing education site | find criminal defense attorneys | DUI | sell house guide | vehicledonation101.com | Chinese medicine site | here