Silicon Valley News 03/2015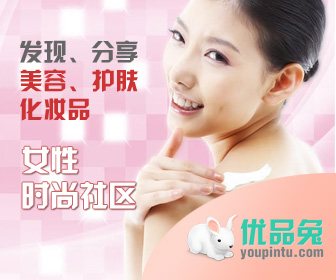 Best "Net Neutrality" Silicon Valley Money Can Buy

The Left likes to talk about "People Power", but Silicon Valley lobbying cash is "Corporate Power." When FCC Chair Michael Powell, son of former Secretary of State Colin Powell, and the four other FCC Commissioners chose to classify the Internet as an ...
(Mar 1, 2015, Breitbart News)
Silicon Valley evangelist Tim Draper eager to spread tech word
There's no question he is one of the most colorful and fascinating characters in Silicon Valley, a place teeming with geniuses and oddballs. He co-owns two safari camps and a luxury-island resort in Tanzania, he's guzzled snake blood in Taiwan, and he ...
(Mar 1, 2015, The Seattle Times)
What Silicon Valley Offers New Moms (and Dads)

Thus the dichotomy that exists in how the tech industry has ramifications that extend far beyond Silicon Valley. "We find ourselves at a crossroads, where our workforce demographics, family demographics, and population dynamics are changing," said ...
(Mar 2, 2015, The Atlantic)
Why there's no Silicon Valley in outer space
Back to aliens! It's like going home. It's a way of checking on old friends (scientists who think about aliens) and recalibrating one's estimate of the abundance of intelligent civilizations in the universe (I've gone from "no idea" to "no freakin ...
(Mar 2, 2015, Washington Post (blog))
Meet the children of Silicon Valley's 'Jungle'

Just Watched. Opinion: Meet the children of Silicon Valley's 'Jungle'. replay. More Videos ... CNN takes you inside "The Jungle," what was Silicon Valley's largest homeless encampment, to meet some of the children forced to live there. Most popular ...
(Mar 2, 2015, CNN)
Silicon Valley no-poach case nears end

If a federal judge on Monday signs off on a $415 million deal to end a five-year legal battle over illegal hiring practices in Silicon Valley, one thing is certain -- tech powers such as Apple and Google will collectively sigh in relief. From the start ...
(Mar 2, 2015, Santa Cruz Sentinel)
Silicon Valley mints 23 new billionaires to become best place to get rich

Silicon Valley denizens at the top of the list are Facebook CEO Mark Zuckerberg (16th) with a net worth of $33.4 billion and Google CEO Larry Page (19th), whom Forbes says is worth $29.7 billion. Meanwhile Bill Gates's net worth rose to $79.2 billion ...
(Mar 2, 2015, Telegraph.co.uk)
Silicon Valley patent and trademark office cost now triple the original estimate
SAN JOSE -- When the new Silicon Valley patent and trademark office was proposed 1½ years ago, it was hailed by politicians and business leaders as a blessing for local entrepreneurs and inventors. But so far, the project seems more like a curse for ...
(Mar 2, 2015, San Jose Mercury News)
Silicon Valley pioneers and Michael Jordan join Forbes billionaires list

A lot of the fresh fortunes were coined in Silicon Valley. Garrett Camp, 36, and Travis Kalanick, 38, the co-founders of controversial taxi app Uber, joined the list with estimated fortunes of $5.3bn, making them the joint-283rd-richest people in the ...
(Mar 3, 2015, The Guardian)
China wants Silicon Valley's encryption keys: Good business, or get out?
(Image: stock image). The Chinese government has introduced plans for a far-reaching counter-terrorism law that would require tech companies to hand over encryption keys and source code -- even "backdoors" to give Chinese authorities surveillance ...
(Mar 3, 2015, ZDNet)
Rob Cox: Silicon Valley's boom-boom room moment

Silicon Valley has long exuded a sort of moral exceptionalism, a belief that its technological prowess and entrepreneurial spirit set it apart from the compromised arenas of finance, commerce and politics. But the tech world is having its "boom-boom ...
(Mar 3, 2015, Reuters Blogs (blog))
Could Silicon Valley have big breakthrough in toothpaste?

Disruption is nothing new in Silicon Valley. We've already seen what's happened with computing — now get ready for something new with toothpaste. According to CBS News This Morning, a start-up called Livionex aims to change toothpaste. The company's ...
(Mar 3, 2015, Palm Beach Post)
The Ellen Pao trial is spilling Silicon Valley secrets
Kleiner Perkins Caufield & Byers — the gender discrimination lawsuit that cracked Silicon Valley's claim to meritocracy like an iPhone screen — began a week ago in San Francisco Superior Court. Entire afternoons of testimony have fixated on the ...
(Mar 3, 2015, The Verge)
Silicon Valley Startup Could Redefine Dental Care With New Toothpaste

LOS GATOS (CBS SF) — A Silicon Valley startup wants you to think differently about the way you care for your mouth. In the shadows of Google and Facebook, Livionex founder and CEO Amit Goswamy has spent five years developing a toothpaste — a ...
(Mar 3, 2015, CBS Local)
Child Poverty Exists In Silicon Valley, Too. Here's Who's Helping Often ...
Child Poverty Exists In Silicon Valley, Too. Here's Who's Helping Often ...
(Mar 3, 2015, Huffington Post)
Meet Sandwich Fund, The New Venture Arm of Silicon Valley's Favorite Video ...
Meet Sandwich Fund, The New Venture Arm of Silicon Valley's Favorite Video ...
(Mar 3, 2015, Forbes)
Silicon Valley's Brave New Economic Order

In Silicon Valley, there are the good billionaires and the bad billionaires. Or so the standard press coverage would have you believe. On the side of the angels is, say, Mark Zuckerberg, who announced last year that he and his wife were donating $120 ...
(Mar 3, 2015, Pacific Standard)
Single Mother Rents Silicon Valley Garage for $1000 a Month

Nicole Jones is raising her 18-month-old daughter in a single car garage in San Mateo. Jones was pregnant with her little girl when she lost her job and her apartment. "This is pretty much all I could get," she told CNN. The tiny space, for which she ...
(Mar 3, 2015, NBC Bay Area)
Judge says $415 million settlement in Silicon Valley hiring case is 'substantial'

A judge has approved a US$415 million settlement in a Silicon Valley employee hiring case, calling the amount "substantial" to settle claims that Apple, Google, Adobe Systems and Intel conspired not to hire each other's workers. The amount is fair and ...
(Mar 3, 2015, PCWorld)
Private Spaceflight Gets A New Boost From Silicon Valley

One of Silicon Valley's best-known venture capital companies is making a big bet on outer space. Bessemer Venture Partners (BVP), which manages more than $4 billion in capital and primarily invests in cybersecurity and enterprise technology firms, ...
(Mar 4, 2015, Fast Company)
Alibaba to Open Data Center in Silicon Valley

In an announcement on Wednesday, the Chinese e-commerce giant said it planned to open its first data center outside of China in Silicon Valley. Instead of supporting the company's hugely popular e-commerce sites, the center will help Alibaba spread a ...
(Mar 4, 2015, New York Times (blog))
Google, Facebook, LinkedIn Want to Make Sure They Have Space to Grow

Some of Silicon Valley's biggest companies are on a real estate buying binge, paying premium prices to make sure they have enough space for future expansion. Facebook Inc. is the latest to dive in, agreeing last month to spend $395 million for Menlo ...
(Mar 4, 2015, Wall Street Journal)
I tried Silicon Valley's favorite 'brain-enhancing' drugs

Nootropics—the name given to a broad class of so-called "cognitive-enhancing" drugs—are all the rage in Silicon Valley these days. Programmers like nootropics because they're said to increase productivity and sharpen focus without the intensity or ...
(Mar 4, 2015, Fusion)
Silicon Valley Pay Settlement Gets Tentative OK

A judge in a closely watched court battle over alleged collusion on hiring among Silicon Valley technology giants gave preliminary approval late Tuesday to a $415 million settlement that will fund payouts to thousands of employees. Apple Inc., Google ...
(Mar 4, 2015, Wall Street Journal)
Silicon Valley mom forced to live in car garage, she says

A single Silicon Valley mother says out-of-control rental prices have forced her to move into a garage, for which she pays $1,000 a month. The tiny abode has a bed, a toilet, a microwave and a toaster oven. Nicole Jones lives there with her 18-month ...
(Mar 4, 2015, New York Daily News)
Silicon Valley giants agree on green energy for their data centers

Sustainability gurus from Facebook, Yahoo and Ebay all agreed that green energy is good for their users and good for the planet, on a panel Tuesday evening in San Francisco at the Commonwealth Club of California. The "Clean Cloud" event was part of The ...
(Mar 4, 2015, ZDNet)
What Is the Next "Next Silicon Valley"?

In December, Citibank joined with The Huffington Post to declare that "you might be living in the next Silicon Valley" if you live in Chicago — or Miami, or Cincinnati or Chattanooga. Slate tracked "next Silicon Valleys" in 2013 and profiled two dozen ...
(Mar 4, 2015, New York Times)
Kleiner ex-partner Pao to testify in own Silicon Valley bias case

The lawsuit, which the former Kleiner Perkins partner filed in 2012 against the venture capital firm, has helped spark a broad and ongoing discussion about sexism in Silicon Valley. To win, Pao needs "to come across as extra-capable," said Kathleen ...
(Mar 5, 2015, Reuters)
Silicon Valley Is Trying to Make Humans Immortal—and Finding Some Success
But historical precedent hasn't dissuaded some of the biggest names in Silicon Valley. Thiel, for example, has given $3.5 million to the Methuselah Foundation. Aubrey de Grey, Methuselah's co-founder, says the nonprofit's main research initiative ...
(Mar 5, 2015, Newsweek)
Erotic Poetry and $300 Board Games: The Trial Exposing Silicon Valley's Secrets

Former venture capitalist Ellen Pao says the big-name VC firm she worked for, Kleiner Perkins Caufield & Byers, failed to promote her because she's a woman. She says she was pressured into an affair with a coworker and was fired when she complained, ...
(Mar 5, 2015, Mother Jones)
auto donation directory | apartment site | golf links | hair removal | dental site | ilookbetter.com | website on alternative medicine | small business finance