Silicon Valley News 12/2014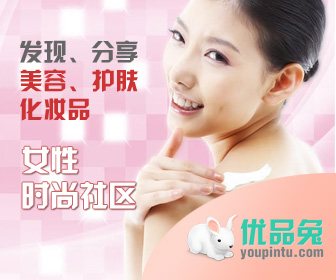 Poor travel links 'stop UK tech competing with Silicon Valley'

"Unlike their counterparts in Silicon Valley, Cambridge, Oxford, London, and their neighbours exist in relative isolation," wrote the authors, who said that it was easier to work with people in Manchester, Amsterdam or Paris than between cities in the ...
(Dec 1, 2014, The Guardian)
Angel investing shouldn't just be for Silicon Valley

Utter the term "angel investing" to Dick Reeves, and you won't hear anything about 20-something tech billionaires clad in hoodies and sandals. "Out here in the hinterlands, it's not Silicon Valley-like at all," said Reeves, who heads up Angel ...
(Dec 1, 2014, CNNMoney)
The Spider Of Silicon Valley: Inside 'Zuck & Friends' Secret Billionaire Fund

Makan, 41, has turned his otherwise run-of-the-mill registered investment advisory into an exclusive members-only Silicon Valley billionaires club that operates as a cross between a family office and a venture capital fund. His most famous client and ...
(Dec 1, 2014, Forbes)
Local Silicon Valley police unshaken by smartphone data encryption
But while some local police in Silicon Valley, who neighbor tech giants Apple and Google, share those concerns, others say they were overstated. Though data encryption on smartphones might slow their investigations, Silicon Valley police say it is ...
(Dec 1, 2014, Peninsula Press)
Clear out of Silicon Valley Homeless Camp Coming
Shouting and banging on doors, city officials in Silicon Valley stapled and taped notices on hand built structures, tents and tree trunks warning more than 200 residents of what is likely the nation's largest homeless encampment that the bulldozers are ...
(Dec 1, 2014, ABC News)
Biz Break: Cypress Semiconductor buys Spansion in $4B Silicon Valley chip deal

Spansion and Cypress are the 17th and 18th largest companies in Silicon Valley's semiconductor sector, based on 2013 revenues, and rank Nos. 57 and 66 overall for tech companies, respectively. Spansion brings in more cash -- the Sunnyvale company ...
(Dec 1, 2014, San Jose Mercury News)
Obama and the Silicon Valley approach to race relations and law enforcement ...

Obama and the Silicon Valley approach to race relations and law enforcement ...
(Dec 1, 2014, VentureBeat)
Wish Book 2014: Summer Search Silicon Valley

Diego Giovanni Zamora, 17, of Redwood City, found his self-confidence while on a rugged Wyoming backpacking trip that included a 3,000 foot mountain-climbing experience. He was selected for the trip by Summer Search Silicon Valley, a program that ...
(Dec 2, 2014, San Jose Mercury News media center)
Silicon Valley Cypress-Spansion Merger Sends Shares Soaring CY CODE

The merger announced late Monday is "a marriage of the best engineering and financial talent available at the executive level in Silicon Valley," Summit Research Partners analyst Srini Sundararajan said in a research report on Tuesday. "Cypress ...
(Dec 2, 2014, Investor's Business Daily)
Here's What It's Like to Be a Homeless Techie in Silicon Valley

In October I visited what's believed to be the nation's largest homeless encampment, a tent city along a stretch of creek smack in the middle of Silicon Valley. A local preacher there introduced me to Robert Aguirre, a 60-year-old electrical engineer ...
(Dec 2, 2014, Mother Jones)
Chinese tech group Xiaomi to invest in Silicon Valley start-up

The latest funding round for Misfit, which makes the Shine and Flash activity trackers and has plans to launch more wearable and smarthome products over the next year, has been led by GGV Capital, a venture capital fund with offices in Silicon Valley ...
(Dec 2, 2014, Financial Times)
First 'Search Party' Trailer: 'Silicon Valley' Stars TJ Miller, Thomas ...
First 'Search Party' Trailer: 'Silicon Valley' Stars TJ Miller, Thomas ...
(Dec 2, 2014, TheWrap)
$40500 for 8th grade? Tuitions at Silicon Valley's largest private schools
As the value of education increases in Silicon Valley, a region where the median income tops $94,000, we became interested in how much parents are willing to spend to give their children the start they want. So we looked at the 10 largest private ...
(Dec 2, 2014, Silicon Valley Business Journal)
Czech tech: Eastern Europe's Silicon Valley?
In an attempt to distance itself from its Soviet roots, the Czech Republic is now home to some of eastern Europe's fastest-growing tech startups, but entrepreneurs warn that a lack of government support is creating a huge drag on the sector's future ...
(Dec 3, 2014, CNBC)
Formation 8, a Start-Up Aiming to Connect Silicon Valley With Asia, Raises ...
Formation 8, a Start-Up Aiming to Connect Silicon Valley With Asia, Raises ...
(Dec 3, 2014, New York Times)
Why it's OK that Phoenix may never be Silicon Valley
While I'm certainly no naive cheerleader for Arizona, I posted the article to my Facebook page, tagging three close tech industry friends in Silicon Valley, all three of whom had volunteered their time to come to Arizona and headline the Arizona ...
(Dec 3, 2014, Phoenix Business Journal (blog))
Wired's Mat Honan Hired to Run New BuzzFeed Silicon Valley Bureau

Mat Honan, the high-profile Wired writer and editor, has been hired by BuzzFeed to become its new Silicon Valley bureau chief. The online news site, which has been on a tear of late with a giant funding and a high-profile scoop about the naughty execs ...
(Dec 3, 2014, Re/code)
Starbucks Schools Silicon Valley (Again) With Launch of iPhone Ordering

That mass adoption puts Starbucks in a unique position to leap ahead on a problem Silicon Valley has been trying to solve for years: how to link up mobile phones to in-store retail. Take Square, a one-time Starbucks partner that long sought to foster ...
(Dec 3, 2014, Wired)
Silicon Valley startups discover power of political lobbying

Martyn Williams covers mobile telecommunications, Silicon Valley, and general technology breaking news for the IDG News Service, and is based in San Francisco. More by Martyn Williams. They might be masters of innovation in some areas, but startups ...
(Dec 3, 2014, PCWorld)
Silicon Valley: Animal shelters promote Home for the Holidays

TV commercials that have been running repeatedly these past few weeks are reminding pet owners not to forget to buy gifts for Fido and Fluffy this holiday season. But there are many Fidos and Fluffys looking for the biggest Christmas present of them ...
(Dec 3, 2014, San Jose Mercury News)
Will Silicon Valley Abandon Its Fight to Help Poor Immigrants?
Republicans are, however, signaling they may pass piecemeal legislation that helps U.S. businesses—so long as it doesn't give a path to citizenship to the millions of undocumented immigrants in the country. Now Silicon Valley companies will have to ...
(Dec 3, 2014, National Journal)
Silicon Valley homeless no longer welcome in 'the Jungle'
The 68-acre shantytown is just minutes away from downtown and the high-tech giants that made Silicon Valley one of the world's most opulent locations. For years, the city turned a blind eye to "the Jungle." But the camp along the muddy bank of Coyote ...
(Dec 3, 2014, Los Angeles Times)
Hanging Out With the Tech Have-Nots at a Silicon Valley Shantytown

In the heart of Silicon Valley, a stone's throw from Apple's headquarters, is a 68-acre homeless camp that's widely believed to be the largest in the country. The Jungle, as it's known, is more accurately described as a shantytown: a collection of ...
(Dec 4, 2014, Mother Jones)
How Silicon Valley culture helped shape SA Ignite's CEO as a leader
Tom Lee's early career at Silicon Valley startups stuck with him when he founded Chicago-based software firm SA Ignite in 2009. Launched as a business-grade equivalent of TurboTax to help health care providers comply with electronic health records ...
(Dec 4, 2014, Chicago Tribune)
Pentagon Asks Silicon Valley For Ideas And New Technologies

The Pentagon is looking to step up its tech prowess by seeking some help and some ideas from Silicon Valley. In an effort to find "current and emerging technologies" that can be used in a military capacity, the Department of Defense has sent out a ...
(Dec 4, 2014, International Business Times)
Will Silicon Valley abandon its efforts to help poor immigrants?

Zoe Lofgren, a leading Democratic voice on immigration issues who also represents part of Silicon Valley, has introduced standalone high-skill worker legislation in the past. In an interview this week, Lofgren said she could support legislation as long ...
(Dec 4, 2014, Quartz)
Police Clear Homeless Camp in Silicon Valley

Police and social-service workers in Silicon Valley on Thursday are starting a massive clean-out of what's likely the nation's largest homeless camp. Animal control and a construction contractor are also helping dismantle the 1 square-mile site that ...
(Dec 4, 2014, Wall Street Journal)
Biz Break: Record Uber valuation puts it above most Silicon Valley tech firms

Only 10 members of the SV150, which ranks Silicon Valley's largest tech companies in terms of revenue, hae a market cap higher than Uber's current valuation as of Thursday afternoon: Apple, Google, Facebook, Oracle, Intel, Gilead, Cisco, Hewlett ...
(Dec 4, 2014, San Jose Mercury News)
Photo gallery - Crews break up homeless camp in Silicon Valley
Police and social-workers on Thursday began clearing away one of the nation's largest homeless encampments, a cluster of flimsy tents and plywood shelters that once housed more than 200 people in the heart of California's wealthy Silicon Valley. Marcio ...
(Dec 4, 2014, Sacramento Bee)
Driven from Silicon Valley's 'Jungle,' homeless face limited options

The makeshift tents and debris stretching for nearly a mile along a creek in San Jose are partly obscured from the view of drivers on a nearby road. But this homeless camp in the heart of Silicon Valley — a full 68 acres of mismatched belongings ...
(Dec 4, 2014, CNBC)
sell house guide | website for florists | site on Internet | Debt Counseling | 1clickguide.com | pet | here | wedding-cafe.net