Silicon Valley News 08/2014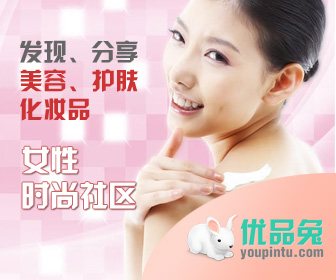 Why China's top tech firms are investing in Silicon Valley: the Alibaba example

For a look at how Chinese tech firms are increasingly making a mark on the US tech scene, just turn to e-commerce giant Alibaba. Alibaba is well on its way to recording the world's largest ever tech IPO in the US, which may explain its increased ...
(Aug 1, 2014, The Next Web)
EBay Leads Silicon Valley In Diversity

... Facebook and LinkedIn have faced criticism recently over their largely white, Asian and male workforces, but EBay's diversity figures slightly better reflect America's racial and gender richness than its Silicon Valley peers. In its first published ...
(Aug 1, 2014, International Business Times)
How Does The Culture Of Hollywood Compare With That Of Silicon Valley?
I've only worked with companies and people from SV that have come to interface with Hollywood. I'm going to answer based on the mistakes I see people from SV make dealing with Hollywood and I would love for anyone in SV to make comments or offer ...
(Aug 1, 2014, Forbes)
Patent trolls: Failure to reform resonates from Silicon Valley to Pennsylvania
In a divided government like we have seen in Washington since 2011, it is obviously difficult to get things done. Both parties represent constituencies with deeply different ideologies. As representatives of our states and districts, we in Congress ...
(Aug 1, 2014, San Jose Mercury News)
"Halt and Catch Fire" never did, while "Silicon Valley" connected
Meanwhile, "Silicon Valley" the smart and smart-alec sitcom on HBO, produced a distinctive, well-executed and instantly winning voice. Eight episodes aired this spring and the series was renewed for a second — after winning five Emmy nominations. It ...
(Aug 3, 2014, The Denver Post)
SA man hits the jackpot in Silicon Valley
VINNY Lingham has followed in the gold-plated footsteps of IT posterboy Mark Shuttleworth by selling his two-year-old venture, mobile gift-card wallet Gyft, to a Silicon Valley company for more than R500-million. Shuttleworth made headlines 15 years ...
(Aug 3, 2014, BDlive)
Does Bitcoin Need Its Own Silicon Valley?
Unlike the chip and equipment manufacturers that sparked Silicon Valley, bitcoin companies don't need to set up factories or physical R&D labs to do their thing. And it feels ironic to try to pin down a physical headquarters for an industry based on a ...
(Aug 3, 2014, CoinDesk)
In Search of New Markets, Qualcomm Moves Uplinq to Silicon Valley
About 800 people flocked to the downtown San Diego Marriott Hotel and Marina back in 2001, when Qualcomm (NASDAQ: QCOM) staged its first BREW developers conference. The San Diego-based company created BREW, an acronym for Binary Runtime ...
(Aug 4, 2014, Xconomy)
How did Levi's Stadium perform for its sports debut? Peek inside
Stadium public transit — a wild card in car-dependent Silicon Valley — attracted lines after the game that stretched for blocks. One-way travel time from the Santa Clara stadium to downtown San Jose on packed light rail trains ran about 1 hour ...
(Aug 4, 2014, Silicon Valley Business Journal)
Vivek Wadhwa: Part 1, Inside Silicon Valley's Boys Club
VIVEK WADHWA: A few years ago, if you had asked me about Silicon Valley's gender imbalance, I would have wondered what planet you were from. I believed it was a perfect meritocracy that was open and diverse. My research had documented that the ...
(Aug 4, 2014, Wall Street Journal (blog))
Silicon Valley Can Solve the Big Problems
This is why I am annoyed when writers accuse Silicon Valley (by which they mean the entire tech industry) of not solving big problems. Presumably, these tech critics want venture capitalists and entrepreneurs to take us into space, solve the global ...
(Aug 4, 2014, Bloomberg View)
Vivek Wadhwa: Part 2, Changing Silicon Valley's Frat Boy Culture
VIVEK WADHWA When I started writing about the gender disparity I saw in Silicon Valley, I took intense fire from the boys club. I received a barrage of hate mail, immature online chatter and personal attacks on me over Twitter. A handful of prominent ...
(Aug 4, 2014, Wall Street Journal (blog))
How Silicon Valley wants to hack North Korea
How do you encourage another Arab Spring in a country where internet access is punishable by death? Over the weekend, a room of engineers, activists, and journalists met in San Francisco to tackle this conundrum at the first-ever Hack North Korea, ...
(Aug 4, 2014, The Verge)
Video: Michelle Quinn on diversity in Silicon Valley
Silicon Beat and Mercury News columnist Michelle Quinn appeared on KQED's "Newsroom" over the weekend, talking about the diversity deficit in Silicon Valley, and why the lack of a diverse workforce can be problematic to companies in both economic and ...
(Aug 4, 2014, SiliconBeat)
Elon Musk's Tesla could be epicenter of manufacturing renaissance
The UpTake: There's an emerging industrial ecosystem that is already growing up around Tesla in the Bay Area and nearby. That growth is getting the attention of real estate developers, city planners and educational institutions. O k, we all know Elon ...
(Aug 4, 2014, Upstart)
Google propels commercial real estate sales in Silicon Valley
Google Inc.'s ravenous appetite for office space continued to fuel the region's commercial real estate sales in the second quarter, contributing to a total of $940.3 million of office properties changing hands. That's up 14 percent from a year ago ...
(Aug 4, 2014, Silicon Valley Business Journal)
Westboro Baptist Church Plans Protests Of Facebook, Other Silicon Valley Giants

The Westboro Baptist Church, a small Kansas congregation which blames the world's ill on tolerance for gay people, plans to picket Silicon Valley giants next week for their "pro-sodomite" agendas. The group has posted details online of their plan to ...
(Aug 4, 2014, CBS Local)
Target opens office in heart of Silicon Valley
Target Corp. wants innovation to be a bigger part of its corporate DNA, so it's opening an office right in the heart of Silicon Valley. The Minneapolis-based retailer quietly unveiled a new tech hub in Sunnyvale this week, its second major outpost in ...
(Aug 4, 2014, Minneapolis Star Tribune)
Silicon Valley Takes on North Korea

Silicon Valley's ambitions range far and wide, from taking on hotels and taxi operators to connecting toothbrushes to the Internet. Now, it's starting to turn its focus to North Korea. Over the weekend, about 100 hackers, coders and engineers gathered ...
(Aug 4, 2014, Wall Street Journal (blog))
A Visual Tour of Silicon Valley
If you are ever visiting San Francisco and have an extra day for adventure, I highly recommend jumping into the car and heading to Silicon Valley. The drive is beautiful and it is a worthwhile experience to see some of the big businesses and small ...
(Aug 5, 2014, Huffington Post)
Jesse Jackson has Silicon Valley's number
These days, he's battling Silicon Valley. Mr. Jackson's Chicago-based Rainbow Push Coalition has helped pressure Google Inc., Facebook Inc., Twitter Inc. and eBay Inc. to come clean about the racial makeup of their workforces. Predictably, they're ...
(Aug 5, 2014, Crain's Chicago Business (blog))
Summertime Silicon Valley Is Party Town for Chinese Investors

Silicon Valley investing has become an international sport — it seems the whole world is throwing itself into the Lyft-versus-Uber fray and jockeying to incubate 22-year-old Stanford grads. And with new investors come new parties. Usually, the annual ...
(Aug 5, 2014, Re/code)
Have you been watching ... Silicon Valley?

For a comedy, it feels uncommonly authentic, and not just because real-life Silicon Valley faces such as former Google CEO Eric Schmidt turn up to cameo like fashionistas in Ab Fab. From the coding slang to the goofy-looking startup promo T-shirts, ...
(Aug 6, 2014, The Guardian (blog))
The Silicon Valley Wage Premium

Software application developers earn large salaries in the United States, $96,260 a year on average. But in metropolitan San Jose they earn $131,270, the highest in the country. There are many partial explanations for this—local cost of living ...
(Aug 6, 2014, Brookings Institution (blog))
The Maker's Mark: Yves Behar is the man behind Silicon...
The Maker's Mark: Yves Behar is the man behind Silicon...
(Aug 6, 2014, The Verge)
Improvised Shakespeare, Starring Thomas Middleditch of Silicon Valley, Comes ...

Improvised Shakespeare, Starring Thomas Middleditch of Silicon Valley, Comes ...
(Aug 6, 2014, LA Weekly)
Defiance launches the Silicon Valley update
It's time to take it to the ruins of California in Defiance's latest patch, which introduces a large free expansion in the form of Silicon Valley. Karl Von Bach has disappeared into the region with plenty of his followers, but it turns out that the ...
(Aug 6, 2014, Joystiq)
Modern American dream: Immigrants secure Silicon Valley funding

Quim SabriÀ didn't know anyone in Silicon Valley - a place, he thought, where future billionaires brainstormed in modest garages. He was a guy in his early 20s teaching Gypsy and Pakistani immigrant students in a low-income school just outside ...
(Aug 6, 2014, SFGate)
Defiance expands into Silicon Valley for free

Your mission, should you choose to accept it, is to venture into Silicon Valley to battle the Pilgrims of the Guiding Light. Other than the new area you've got five new missions aimed at investigating and battling the cult and other threats, new ...
(Aug 7, 2014, IncGamers.com)
Is Arrogance Required to Succeed in Silicon Valley?
He covers a lot of ground in the article, talking about programming the fugitive culture of silicon valley -- kind of frat house bros, the arrogance of the entrepreneur and if that is a desirable quality. Rent is going up. It covers a lot of ground ...
(Aug 7, 2014, Bloomberg)
bankruptcy alternatives | buy house guide | personal injury lawyers | air-charter-finder.com | debt4consolidation.com | link | pet guide | Best Fahion Blog Listins