Silicon Valley News 05/2014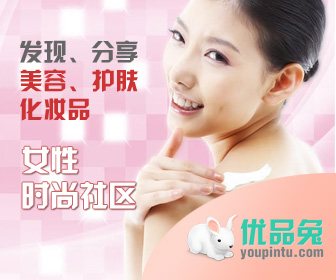 Silicon Valley heading toward another tech bubble, some investors say

These and other signs that the tech boom may be taking an irrational turn are leading some notable investors to utter the dreaded word "bubble,"waking up the ghosts of an era many in Silicon Valley would prefer to keep buried. Has Silicon Valley once ...
(May 1, 2014, Los Angeles Times)
BSkyB Mines Silicon Valley for Tech Boost
British Sky Broadcasting Group PLC, the British satellite-broadcasting giant, is dipping its toe in Silicon Valley. The firm, which doesn't operate in America, says it is combing the Valley for start-up investments and commercial deals to future-proof ...
(May 1, 2014, Wall Street Journal (blog))
Sunnyvale's new city manager on sprawl and Silicon Valley's housing crunch
I'm a third-generation Silicon Valley person. I was born and raised in Mountain View, and Sunnyvale is right next door. I was joking with some of the council members – the old Sunnyvale mall was my hangout place as a teenager. When I started at the ...
(May 1, 2014, Silicon Valley Business Journal)
Silicon Valley anti-poaching settlement: Big money and missed opportunities
Last week, lawyers representing Apple Inc., Google Inc. and a who's who of Silicon Valley companies announced a settlement in one of the most closely watched legal proceedings in tech: A class action lawsuit alleging that the companies colluded ...
(May 1, 2014, Silicon Valley Business Journal)
Apple, Google and the Hubris of Silicon Valley's Hiring Conspiracy

This telling material—and there's oh, so much more of it—comes from the voluminous court record in the recently settled Silicon Valley hiring antitrust case. On April 24, Apple, Google, Intel (INTC), and Adobe Systems (ADBE) ran up the white flag in ...
(May 1, 2014, Businessweek)
Rand Paul Eyes Silicon Valley

Rand Paul has taken two trips to Silicon Valley in the last two years, and the potential Republican presidential contender is talking the techie talk in an attempt to woo the startup community into the arms of the Republican Party—and his own likely ...
(May 1, 2014, TIME)
Wichita Chamber sponsoring Silicon Valley research trip for WSU's Barton ...
Wichita Chamber sponsoring Silicon Valley research trip for WSU's Barton ...
(May 1, 2014, Wichita Business Journal (blog))
Box Inc. may delay IPO in latest sign of Silicon Valley cool-down

But, that's life in Silicon Valley for you. The latest sign for the losing-steam argument is word that high-flying startup Box Inc. may be delaying its hotly anticipated initial public offering. The development was reported by the Wall Street Journal ...
(May 1, 2014, Los Angeles Times)
The Language of Silicon Valley is Slowly Poisoning Our Brains
"Cloud Storage For Your Physical Stuff." Does that phrase make sense to you? If you're breathing the noxious fumes wafting from Silicon Valley, perhaps it does. But should it? Should that be a thing we can say with a straight face without seriously ...
(May 1, 2014, Gizmodo)
Plastic surgeons and luxury car dealerships propel Palo Alto to second on list ...

Plastic surgeons and luxury car dealerships propel Palo Alto to second on list ...
(May 1, 2014, Silicon Valley Business Journal)
Pizarro: Silicon Valley Open Studios kicks off this weekend
Three weeks of artistic exploration begin this weekend with the launch of Silicon Valley Open Studios' 28th year. Nearly 400 artists from Burlingame south to Gilroy will open their studios to the public, providing a unique look at the artists' process ...
(May 1, 2014, San Jose Mercury News)
Web defamation suit has Silicon Valley bigs on alert
A court ruling on a juicy defamatory case involving ex-Bengal cheerleader Sarah Jones, left, and gossip website owner Nik Richie may throw Internet giants like Google and Facebook for a loss. Photo: AP ...
(May 2, 2014, New York Post)
Coming Soon To Brooklyn: A Silicon Valley&Like Tech Hub On The East River

The proposal aimed to build something of a Silicon Valley tech campus, engendering a technology-driven culture of collaboration and creativity. Retail stores, bars, restaurants, and a history museum devoted to coffee will occupy the rest of the real ...
(May 2, 2014, Fast Company)
Does Silicon Valley Look Like "Silicon Valley"?
You've seen this fresh-from-the-dorm look in films like The Social Network and now in HBO's "Silicon Valley," the series that cunningly stereotypes the Bay Area's tech scene. Does reality reflect the Hollywood stereotype? I grew up in the Bay Area, so ...
(May 2, 2014, ReadWrite)
Silicon Valley Buys DC a Drink at Annual Party Weekend

Silicon Valley companies may not like official Washington sometimes, but they're increasingly happy to throw it a party. Google, Facebook, Microsoft and a handful of other tech companies are hosting bashes this weekend as Washington politicians and ...
(May 2, 2014, Re/code)
Silicon Valley defies subpoena secrecy requests, but national security gag ...
Silicon Valley defies subpoena secrecy requests, but national security gag ...
(May 2, 2014, ZDNet)
Hollywood Gets Revenge in 'Silicon Valley,' 'Veep' Views of Tech Titans

In a delightful bit of vengeance, Hollywood is getting to tell the world what it really thinks of Silicon Valley in "Silicon Valley" and in "Veep," too. The power of the Internet? Meet the power of the Hollywood writer's room. On both of those shows ...
(May 2, 2014, TheWrap)
Artists exhibit in Menlo Park as part of Silicon Valley Open Studios

A number of local artists are showing together at at three different Menlo Park homes as part of Silicon Valley Open Studios for the next two weekends. Alice Weil, Teresa Silvestri, Julia Munger Seelos, Lynn Montoya, Kim Holl and Frances Freyberg are ...
(May 2, 2014, InMenlo)
Pizarro: Nonprofits band together for Silicon Valley Gives crowdfunding effort
For 24 hours Tuesday, hundreds of nonprofits will have an unprecedented fundraising opportunity through Silicon Valley Gives, a massive online crowdfunding effort being spearheaded by the Silicon Valley Community Foundation. Combined with matching ...
(May 2, 2014, San Jose Mercury News)
In Surveillance Debate, White House Turns Its Focus to Silicon Valley
The big question now is whether Silicon Valley will get off as easily. It was the subject of a new White House report about how technology and the crunching of big data about the lives of Americans — from which websites they visit to where they drive ...
(May 2, 2014, New York Times)
Horse Racing and the Weaponized Landscape of Silicon Valley
It's kitschy enough to make you cringe, but with a story line that weaves together horse racing, Silicon Valley greed, and the weaponization of tectonic plates, it's a fascinatingly futuristic time capsule. I'll try to keep the spoilers to a minimum ...
(May 3, 2014, Gizmodo)
Inside Silicon Valley's cult of youth

Call to mind an image of the average alum of Y Combinator, the seed funding accelerator that is the beating heart of Silicon Valley's startup machine. He is not it. Stories about Silicon Valley's youth infatuation proliferate and it's easy to see why ...
(May 3, 2014, SFGate)
Honda and Khanna clash on future of Silicon Valley in only pre-primary meet

SpinCycleBlog200x200 In their first, and only, formal face-to-face encounter in one of the nation's most high profile House races, Democrats Ro Khanna and 7-term Rep. Mike Honda agreed Friday on most key issues — but clashed on whether it's time for ...
(May 4, 2014, SFGate (blog))
Box's IPO delay a sign of Silicon Valley cooldown
The wild ride of hundred-million-dollar investments and soaring initial public offerings that opened the year for the technology industry has stalled thanks to the recent gyrations on Wall Street, forcing big-name software companies, most recently ...
(May 4, 2014, San Jose Mercury News)
Silicon Valley: "Signaling Risk" Review

In "Signaling Risk," the Pied Piper team encounters a new slew of problems on a larger scale than anything they've faced before, most notably Richard realizing that Peter Gregory could care less about their company and that they've got to ready a live ...
(May 4, 2014, IGN)
Apple donates $500000 to Silicon Valley anti-poverty group
The tech giant has teamed up with Google, LinkedIn, and others in an effort to fight poverty during a time of rising tensions in Silicon Valley. 131022124510-apple-ipad-620xa. "We'll win some people over, and some we won't, but it won't stop us from ...
(May 5, 2014, Fortune)
Experiencing Silicon Valley overload? For help, look inward
If you've seen the HBO series "Silicon Valley," you know it's crudely funny, with all the expected clichés. Brogrammers rule, every startup is "changing the world," and VCs firmly believe in their own omniscience. It's broad comedy with more than a ...
(May 5, 2014, InfoWorld)
'Silicon Valley' Episode 5 Recap: The 'Office Space' Moment

Silicon Valley bounced back from last week's mediocre showing with a standout in episode 5, "Signaling Risk." Interestingly enough, this is largely thanks to its smart take on racial humor — territory that last week's episode botched. Featuring a ...
(May 5, 2014, Mashable)
'Silicon Valley' Fact Check: How Pied Piper's Logo Measures Up
On last night's Silicon Valley, the Pied Piper team fought through the insurmountable creative nightmare of having to pick a logo, which, second to choosing a name, can be one of the most terrifying branding decisions a startup makes at its birth. When ...
(May 5, 2014, Betabeat)
Silicon Valley Recap: The Misguided Mural
It's only fitting that I deliver this week's recap from South San Francisco, California, where I am about to attend my company's TOI for our latest software release. Folks from all our offices convene for a four-day odyssey through enhancements ...
(May 5, 2014, Vulture)
retirement accounts | education site | Consolidate Debt | site for DUI attorney | dentists | mortgage loan | i look better | bookstore finder