Silicon Valley News 02/2014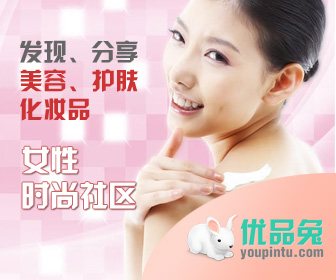 Silicon Valley's last big farm owner dies after donating land
SAN JOSE -- Walter Cottle Lester, who passed up an unthinkable fortune to donate his family's vast farm land to ensure Silicon Valley would forever maintain a piece of its agricultrual roots, has died. Lester was 88 and died of natural causes Friday ...
(Feb 1, 2014, Contra Costa Times)
Silicon Valley's last big farm owner dies at 88
SAN JOSE, Calif. — Walter Cottle Lester, a third-generation California farmer who stubbornly refused to sell his family's 237-acre ranch to developers even as Silicon Valley rose up around it and made the land worth hundreds of millions of dollars ...
(Feb 2, 2014, Modesto Bee)
Next Microsoft CEO: Indian techies achieve extraordinary success in Silicon Valley

Indians, who constitute only 6 per cent of Silicon Valley's working population, start roughly 15 per cent of its companies. That is quite a feat to achieve in the most competitive, entrepreneurial, and innovative place on this planet. (Image: Satya ...
(Feb 2, 2014, Economic Times)
Silicon Valley monopolies conspired against high-tech workers

In early 2005, as the most recent boom phase of the capitalist industrial cycle came into sight, Apple's Steve Jobs arranged a secret and illegal pact with Google's Eric Schmidt to hold down their workers' wages by agreeing not to recruit each other's ...
(Feb 3, 2014, Party for Socialism and Liberation)
How to Mimic Silicon Valley Success Anywhere

The number of Silicon Valley start-ups seems to grow faster than Mark Zuckerberg's bank account. There are studies that show some of the most successful Silicon Valley entrepreneurs have significant advantages over other business owners, but that doesn ...
(Feb 3, 2014, Business 2 Community)
Apple looks to solar, wireless tech to power iWatch

Silicon Valley Business Journal. Search. Home · Get Bay Area Structures · Get Afternoon Edition · Get Morning Edition · Make a nomination · Reprints · News · Blogs · Industries · Companies · Subscriber-Only · Photo Galleries · Video · Press Releases ...
(Feb 3, 2014, Silicon Valley Business Journal)
Silicon Valley billionaires believe in the free market, as long as they benefit

Last week, Mark Ames published an article that should forever destroy any connection between the Silicon Valley tech billionaires and their supposed libertarian worldviews. The article reports on a court case that alleges that Apple, Google, and other ...
(Feb 3, 2014, The Guardian)
5 reasons why battery innovation is hard for Silicon Valley
The New York Times writes this weekend that batteries, "long the poor cousin to computer chips in research-obsessed Silicon Valley, are now the rage." It's true that the battery has long been an obstacle for increasingly power-hungry gadgets and is now ...
(Feb 3, 2014, GigaOM)
Meet Jesse Cohn, The 33-Year-Old Hedge Fund Investor Laying Siege To ...

Meet Jesse Cohn, The 33-Year-Old Hedge Fund Investor Laying Siege To ...
(Feb 3, 2014, Forbes)
How economic growth is fueling Silicon Valley's housing crunch
Matt Franklin oversees Silicon Valley's largest nonprofit affordable housing developer, MidPen Housing, which provides a place to live for more than 14,250 people in Northern California. One such affordable development, City Center Plaza in Redwood ...
(Feb 3, 2014, Silicon Valley Business Journal)
Final Silicon Valley Farmer Dies, Leaves Land Open
Final Silicon Valley Farmer Dies, Leaves Land Open. His land is now our land -- and cannot be developed. By Chris Roberts. | Monday, Feb 3, 2014 | Updated 8:23 PM PST. View Comments (. ) |. Email. |. Print. Final Silicon Valley Farmer Dies, Leaves Land ...
(Feb 3, 2014, NBC Bay Area)
Frustration mounts in Silicon Valley

Former PTO Director David Kappos, who enjoyed strong support from Silicon Valley, left the agency in early 2013. Former Deputy Director Teresa Rea took over as acting director after Kappos's departure, but she left the agency in September. Late last ...
(Feb 4, 2014, The Hill (blog))
Ex-Sequoia partners raise $250 mln for Silicon Valley-style startups in Midwest

"If they did have a funding source that was equivalent to Silicon Valley, they would be massively successful," said Olsen about Midwestern companies in a phone interview. By funding source, he said he referred not simply to the cash but to the complete ...
(Feb 4, 2014, Reuters)
Silicon Valley booming, leaving middle class and poor behind
SAN JOSE, Calif. – A new report shows Silicon Valley is booming with higher jobs and income. But soaring housing costs are driving a larger wedge between the region's rich and poor. The region added nearly 47,000 jobs in 2013, up 3 percent over the ...
(Feb 4, 2014, Fox News)
This One Stat Shows Just How Far Behind Silicon Valley Is On Gender Equality

Using data collected from the 1996 to 2013 proxy seasons, Fenwick & West tracked the number of women serving on boards and executive management teams of companies in the Silicon Valley 150 index. The results were astonishing. In the 2013 proxy ...
(Feb 4, 2014, Business Insider)
Five ways Silicon Valley can blow it, regardless of bubble angst
The answer is both a resounding yes and a defiant no, according to a major annual report released Tuesday by nonprofits Joint Venture Silicon Valley and the Silicon Valley Community Foundation. The 2014 Silicon Valley Index — which can be accessed ...
(Feb 4, 2014, Silicon Valley Business Journal)
Silicon Valley Launches New Innovation Zone
Silicon Valley schools and entrepreneurs have been collaborating informally for years. And even though these schools are constantly peppered with requests to pilot products, many still see the schools as behind the innovation curve. "In our schools you ...
(Feb 4, 2014, EdSurge)
Silicon Valley startups in forefront of new space race
Prepare yourselves for the Greatest Show Not on Earth. Offering us all a front-row seat for planetary images that could make Google Earth seem so last decade, a slew of Bay Area startups have begun launching small, relatively inexpensive satellites ...
(Feb 4, 2014, San Jose Mercury News)
Indians in Silicon Valley bursting with pride over new Microsoft CEO

Since it became apparent last week that Satya Nadella was in line to become only the third chief executive of Microsoft, the Indian community in Silicon Valley has been bubbling over with pride. That his ascension would generate such excitement might ...
(Feb 4, 2014, Los Angeles Times)
Silicon Valley Economy Improves But Ranks of Middle Class Decline
The total job growth for 2013 in the Santa Clara County and San Mateo County areas, collectively known in the study as Silicon Valley, was pegged at 3.4 percent which is double the job growth rate in California, and the U.S. Silicon Valley added close ...
(Feb 4, 2014, Guardian Liberty Voice)
Silicon Valley's inequality intensifies even as job market booms

Yet the same Silicon Valley that has produced dazzling breakthroughs in technology and the way people live, work and entertain themselves now must cope with stagnant wages and skyrocketing residential costs that challenge middle- and low-income ...
(Feb 4, 2014, San Jose Mercury News)
Two Silicon Valley investors venture out on their own

FORTUNE -- Silicon Valley venture capitalists Jennifer Fonstad and Theresia Gouw are leaving their firms and going into business together. Aspect Ventures is the name. And the most interesting aspect of this startup—besides the cofounders' focus on ...
(Feb 5, 2014, Fortune (blog))
A Group Of Snipers Shot Up A Silicon Valley Power Station For 19 Minutes Last ...

A Group Of Snipers Shot Up A Silicon Valley Power Station For 19 Minutes Last ...
(Feb 5, 2014, Business Insider)
A Silicon Valley Latino Group Leaps Onto The National Stage
While the story of Latino entrepreneurship has been brewing in a number of local markets (Silicon Valley, Miami, New York, San Juan, Mexico City), it has yet to take shape in a big way in mainstream media. Second, by fielding activities in California ...
(Feb 5, 2014, Forbes)
Baffling Pay: Who Earns What in Silicon Valley?
Baffling Pay: Who Earns What in Silicon Valley? REPLAY VIDEO. Your next video will start in. Pause. Facebook Share · Tweet · LinkedIn · Google +1. SHARE. Click to email this video: Email. Copy this link and send via email or IM: Copy this code to embed ...
(Feb 5, 2014, Bloomberg)
Great divide in Silicon Valley's wealth grows even wider

Steady, incremental growth - "no bubble" - is the order of the day, according to the Silicon Valley Index, an annual, statistical-heavy report co-produced by the Silicon Valley Community Foundation. Except for clean tech, in which overall investment is ...
(Feb 5, 2014, San Francisco Chronicle)
What Happens To California If Silicon Valley Became A State, In 7 Graphs
At least one wealthy tech investor wants to encourage California's latent separatist tendencies and slice California into six different states, including one State of Silicon Valley. Per California law, no matter unlikely or odd a proposed ballot ...
(Feb 5, 2014, TechCrunch)
Wiretap: Bob Metcalfe's back in Silicon Valley, and he's brought friends
Bob Metcalfe holds a special place in Silicon Valley lore. While working at the legendary Xerox PARC in the 1970s, he invented Ethernet, which helped make computer networking possible. Metcalfe later launched networking giant 3Com. These days ...
(Feb 5, 2014, SiliconBeat)
Can London's Tech City Measure Up To Silicon Valley?

Silicon Valley investors are showing up in London too, such as True North Ventures. Feeding the venture pools are funds of funds including the European Investment Fund that has committed $6.2 billion into 260 VC funds, according to Mathhias Ummenhofer, ...
(Feb 6, 2014, Forbes)
Silicon Valley Needs to Lose the Arrogance or Risk Destruction
From the personal computer to the MP3, from the Internet to the smartphone, a seemingly unending stream of computer-based innovations has kept Silicon Valley aloft not just in profits but in the public imagination. But by the waning days of 2013, when ...
(Feb 6, 2014, Wired)
home alarm system | personal injury attorney site | DUI law firm info | roommate guide | gift ideas | bar | wedding dresses | Bookstore listings