Silicon Valley News 12/2013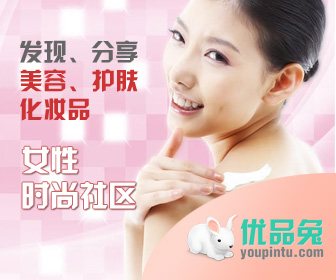 Silicon Valley vs. Hollywood: Round 2 in 2014?
2013 has been a quiet year for SOPA/PIPA—the twin monsters that Congress was planning to unleash on the American public in 2012. Nothing much was heard about them this past year. Has Silicon Valley, representing all Internet iconoclasts, decided to ...
(Dec 1, 2013, allvoices)
Silicon Valley catches Bitcoin fever
Silicon Valley is starting to catch Bitcoin fever – though the entrepreneurs and venture capitalists being drawn to the virtual currency claim that the biggest profits will come from using it to build a new digital finance industry rather than just as ...
(Dec 1, 2013, Financial Times)
Nathan Myhrvold on why Silicon Valley thinks the patent system is broken
Here in Silicon Valley, entrepreneurs must spend an increasing portion of their time and resources attempting to mitigate patent and intellectual property risk. Risk management tools such as defensive patent aggregation schemes, collective defense ...
(Dec 1, 2013, Examiner.com)
A Whirlwind Tour Of Silicon Valley's Most Over-The-Top Headquarters

These are just scenes of an ordinary day at the offices of the digital revolution in San Francisco, Silicon Valley, and New York's Silicon Alley. In this particular case, we're at the headquarters of Dropbox, the company that has made it easy to ...
(Dec 1, 2013, Worldcrunch)
2013 business blunders that made Silicon Valley cringe
While there was nothing quite like Facebook's first-day-of-trading IPO disaster of 2012, there were more than a few black eyes to keep Silicon Valley's corporate PR departments spinning, spinning, spinning. Fumbles in 2013 ranged from the bizarre (a ...
(Dec 1, 2013, Silicon Valley Business Journal)
Microsoft should consider Tony Bates for CEO: Silicon Valley
A report on AllThingsD this weekend made a case for Tony Bates to take outgoing Microsoft CEO Steve Ballmer's title. Bates is currently the EVP of business development, strategy and evangelism at Microsoft and formerly oversaw the Skype division ...
(Dec 1, 2013, SlashGear)
Who needs Silicon Valley for tech investing?
Everyone would like to get in on the ground floor of the next Silicon Valley breakthrough, but technology investment lawyer Ian Palm thinks people should look inward – to ideas more than places. "I was in Silicon Valley just last week," says Mr. Palm ...
(Dec 2, 2013, The Globe and Mail)
Can Silicon Valley Make Fake Meat and Eggs That Don't Suck?

Beyond Eggs isn't the only fake-food startup in Silicon Valley. In the last couple of years, venture capitalists, including Bill Gates and the cofounders of Twitter, have been pouring serious cash into ersatz animal products. Their goal is to transform ...
(Dec 2, 2013, Mother Jones)
How Did Silicon Valley Happen? And Could It Happen Again?

Tech pundits love to place bets on where the "next Silicon Valley" might be. But to make a decent wager, first you have to consider the origins of the original. Given that life is chaotic and chance always plays a big role, I don't think one can ...
(Dec 2, 2013, Slate Magazine)
Nimble Storage raises IPO target to $165.6M
Silicon Valley Business Journal. Search. Home · Get Bay Area Structures · Get Afternoon Edition · Get Morning Edition · Make a nomination · Reprints · News · Blogs · Industries · Companies · Subscriber-Only · Photo Galleries · Video · Press Releases ...
(Dec 2, 2013, Silicon Valley Business Journal)
Material Mix wins demo day in Chile, heads to Silicon Valley
Material Mix founder and CEO Allison Carmen will be flown from Santiago, Chile, to Silicon Valley to meet with investors. The company will also receive an automatic invitation to participate in Wayra Week 2014, an event hosted by a Latin American ...
(Dec 2, 2013, St. Louis Business Journal (blog))
They were stars in 2009, but where are the 40 Under 40 now?
C) Served as President of the Construction Financial Management Association of Silicon Valley for 2010-2012. D) Was elected to President-Elect (term is 2014) of United Contractors, one of the largest trade associations representing union affiliated ...
(Dec 2, 2013, Silicon Valley Business Journal)
The three best cities to sell your home are all in Silicon Valley
It's also worth noting that residences in smaller but notoriously affluent Silicon Valley cities like Los Altos, Palo Alto and Atherton routinely command seven-figure sale prices. However, the Movoto ranking went beyond home listing prices to determine ...
(Dec 2, 2013, Silicon Valley Business Journal)
Silicon Valley Needs a Pope Francis
Like the Church, Silicon Valley is in need of deep structural change which can only come through a transformation of heart and spirit. Geeks and venture capitalists alike know something important is missing. In the belly of Google and basement garages ...
(Dec 2, 2013, Huffington Post)
Discrimination: Silicon Valley CEO says it's a myth

Lately, I've been hearing criticism about diversity in Silicon Valley that deeply saddens me. Some people seem to think that gender and race discrimination in the Valley are still roadblocks to career advancement, preventing some people from pursuing ...
(Dec 2, 2013, San Jose Mercury News)
Silicon Valley: Report says big fund increase needed to meet region's ...
Silicon Valley: Report says big fund increase needed to meet region's ...
(Dec 2, 2013, San Jose Mercury News)
I pledge allegiance to ... Silicon Valley!
But it's Silicon Valley where there is a "let my people go" discussion going on, ever since a businessman and Stanford lecturer named Balaji S. Srinivasan gave a speech saying that when tech companies start to get creaky and outdated, you bail and ...
(Dec 2, 2013, Los Angeles Times)
Inmates learn tech sector from Silicon Valley pros

The pair were Silicon Valley pioneers in the 1990s, and they tap their many high-level connections to help with the prison program they started after Redlitz was invited into San Quentin in 2011 for a guest lecture and was overwhelmed by the inmates ...
(Dec 2, 2013, San Francisco Examiner)
Haynes and Boone Moves Silicon Valley Office to Palo Alto
Added Managing Partner Terry Conner: "A vital and progressive Silicon Valley office heightens our firm's coast-to-coast capabilities while offering clients, particularly those doing business in California and Asia, the benefits of our expanded ...
(Dec 2, 2013, Newsday)
Silicon Valley Congressman Gets Support From Democracy for America
Left-leaning political action committee Democracy for America is endorsing its first Congressional candidate for the 2014 election cycle, Rep. Michael Honda (D-Calif.). At stake is California's 17th District, home to the Silicon Valley technology ...
(Dec 3, 2013, TIME)
Silicon Valley lures tech talent DC craves

SAN FRANCISCO — Blame it on heated toilet seats, free daily transport or the uninhibited joy of invention. Silicon Valley and its environs continue to lure the tech talent Washington craves. The perks and prestige of Bay Area companies have always ...
(Dec 3, 2013, Politico)
OECD: Defiant Michael Gove wants a Silicon Valley 'startup culture' in UK schools
But how can Britain replicate the success of Silicon Valley – where the concentration of advanced coding skills, top-level developers and giant corporations makes a mockery of the much-hyped Silicon Roundabout – when the UK has fallen in both maths and ...
(Dec 3, 2013, Telegraph.co.uk (blog))
Silicon Valley's new design mantra: Far-out, dude
In Silicon Valley, design is everything -- from software and hardware to data systems and even food. And now, some tech companies are breaking with the past as they plan for the future, foregoing traditional office parks in tan, prison-like campuses in ...
(Dec 3, 2013, CNET)
Did Silicon Valley Help The NSA Spy?

Did Silicon Valley Help The NSA Spy? A sign stands outside the National Security Administration (NSA) campus on Thursday, June. A sign stands outside the National Security Administration campus in Fort Meade, Md. (Patrick Semansky/AP). Georgetown ...
(Dec 3, 2013, WBUR)
Search continues for Silicon Valley exec's plane, family in Idaho

Rescue teams resumed their search for a Silicon Valley executive and his family in central Idaho after their plane was reported missing Sunday. The single-engine plane is registered to Dale Smith, a 51-year-old pilot and president of the data storage ...
(Dec 3, 2013, Los Angeles Times)
David Lowery: Silicon Valley must be stopped, or creativity will be destroyed

Let's just zoom out a little bit to Silicon Valley in general. There's Silicon Valley and then there's a more radical, ideological version of Silicon Valley, and I think that's what we're dealing with here. This phrase gets bandied about called ...
(Dec 3, 2013, Salon)
Inside China's Version of Silicon Valley
BEIJING—On the outside, China's answer to Silicon Valley doesn't look the part: It's a crowded mass of electronics malls, fast-food joints and office buildings in northwest Beijing, bisected by congested highways. But in these nondescript offices ...
(Dec 3, 2013, Wall Street Journal)
Silicon Valley genetic testing company faces class action lawsuit
WASHINGTON -- Genetic testing company 23andMe is facing a class action lawsuit alleging that the Silicon Valley startup misled customers with advertising for its personalized DNA test kit. The test is marketed as a tool to help users predict their risk ...
(Dec 3, 2013, abc7news.com)
Silicon Valley's Homeless Turning To Public Transit For Shelter
Silicon Valley's Homeless Turning To Public Transit For Shelter. December 3, 2013 4:36 PM. View Comments. A man sleeps on the VTA 22 bus. (CBS). Filed under. Local, News, Syndicated Local. Related tags. Bus, Homeless, Hotel 22, Palo Alto, San Jose, ...
(Dec 3, 2013, CBS Local)
Obama's Immigration Sop to Silicon Valley

Critics charge that Silicon Valley has promoted the shortage myth to gain support for policies — like those promoted by the president — that ultimately aim to keep a lid on tech pay. They argue that there are hundreds of thousands of engineers and ...
(Dec 4, 2013, The Fiscal Times)
sell house info | find lawyer online | affiliate income | net resources | criminal defense site | DUI lawyer site | link | Bookstore listings